A break down of the Kevin & Hell Blazer dropping May 30th, 2020
What happens when you take some of Kevin Bradley's most influential people from his life and use them as inspiration to design a shoe drop with Nike SB? Welcome to the Kevin & Hell Blazer Release -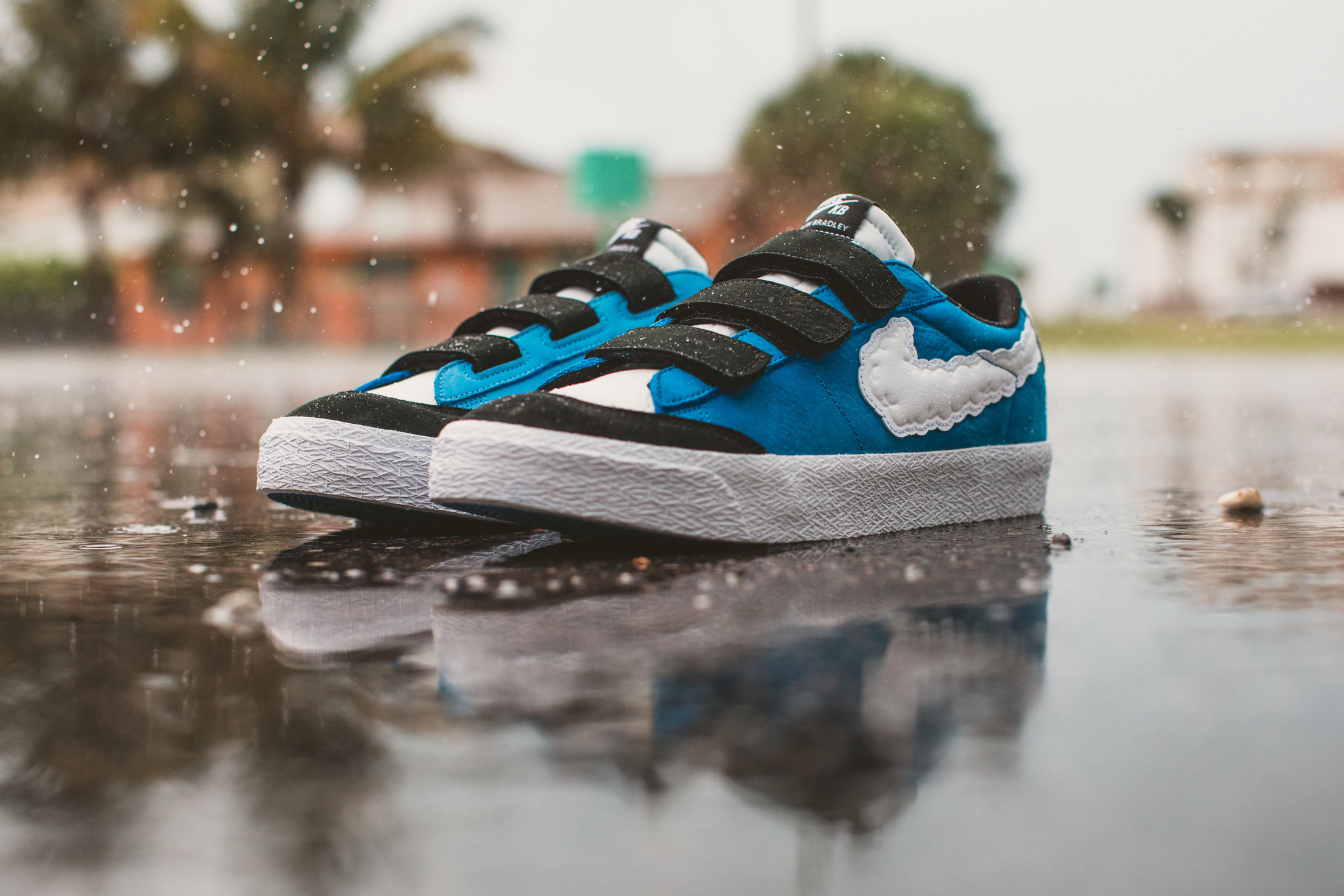 Inspiration hits us all in different ways, that's for sure. So when digging into this new Blazer release and its origins, it was awesome to find that Kevin's inspiration for the Heavenly Low Blazer AC XT was influenced by his grandmother. It's said that Kevin's grandmother loved the rain, so whenever it rains he thinks of her - That's why you'll find the embroidered rain drop on the heel of the low! (so rad)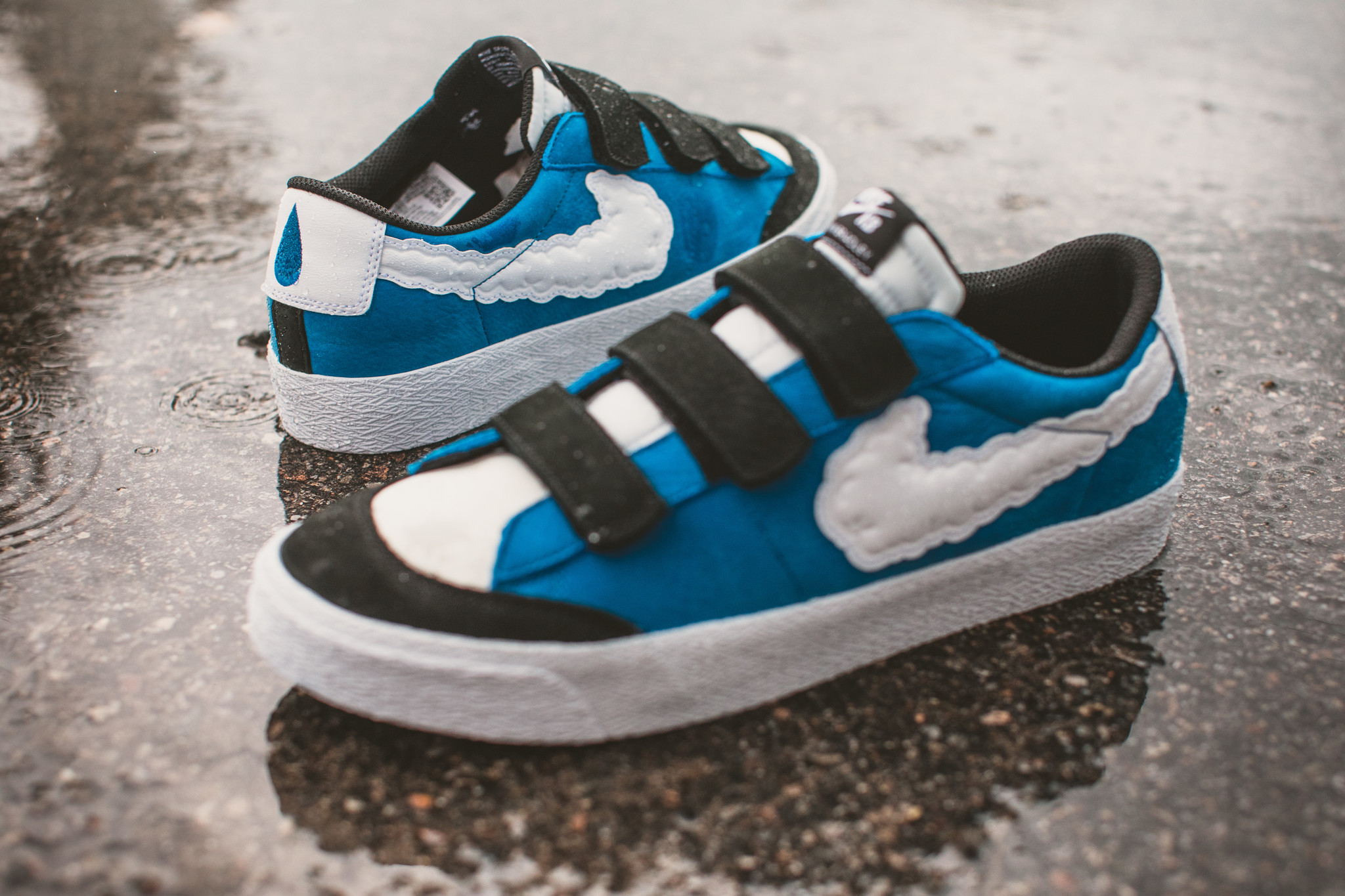 The Blazer Low AC XT features three velcro straps to secure the shoe, instead of our usual lace-up Blazer Low. The straps took me a little while to get dialed in with, if I'm being honest - but after holding the shoe and trying these on, I've decided that in this case different is good. The profile is immediately recognizable as a design specific to this drop, and to Kevin Bradley. Quite the statement for such an amazing skater. In this shoe we see a nice mixture of textures and colors, the inside of the upper walls being a lighter blue tone nubuck with a darker tone adorning the outside of the upper - at first unnoticeable, but a nice surprise as I dug in. The tongue features a nylon aesthetic, suggesting a high build quality, with leather swooshes in the cloud pattern on the sides as well as the heel. The insoles feature a blue and white cloud design with Nike KB instead of the Nike SB logo to highlight Kevin's initials. You will see the same Nike KB logo on the tongue tag as well.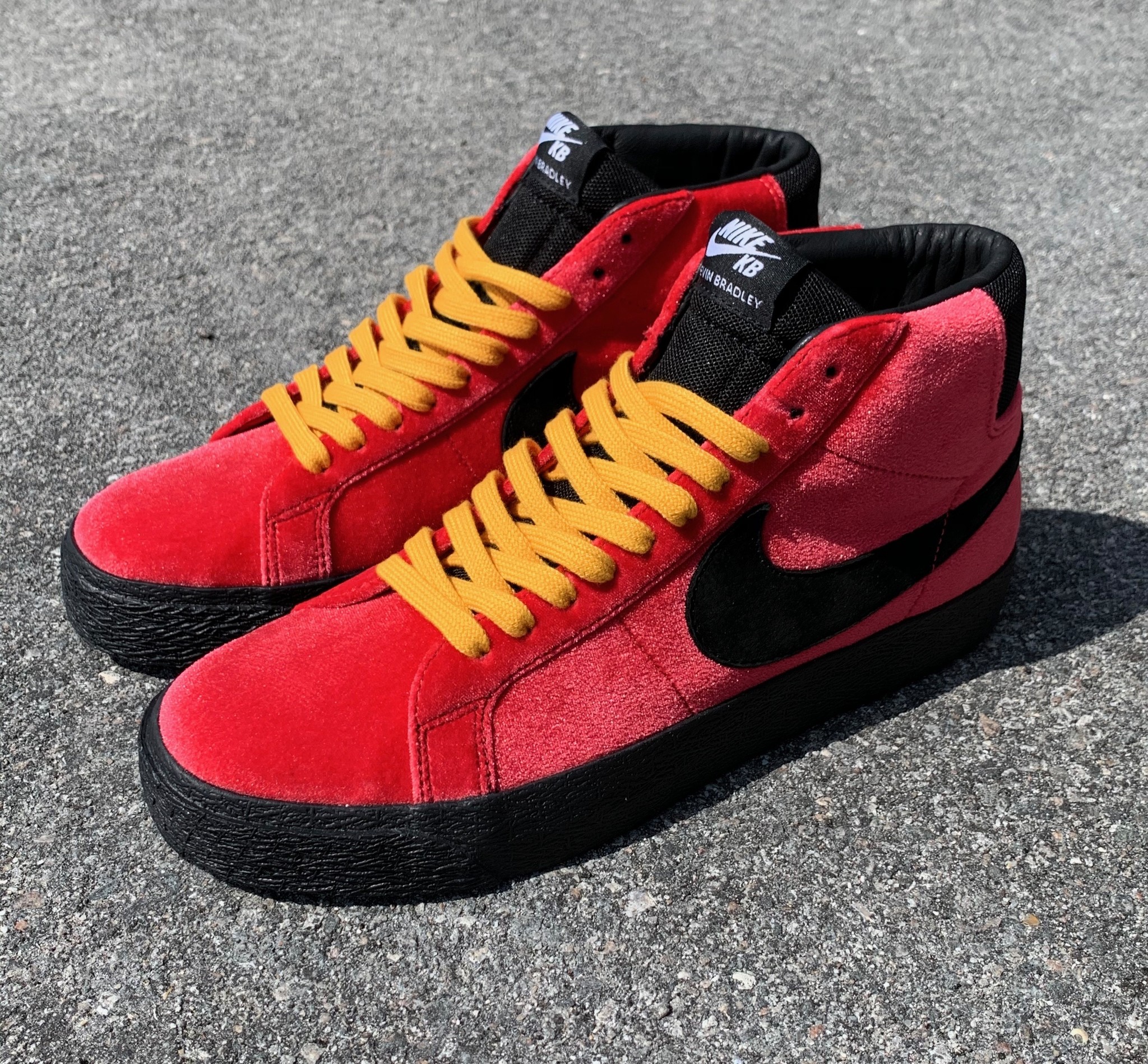 Then comes the Hell side of the release - the Blazer Mid was inspired by Kevin's love for Darth Maul and Star Wars. The sneaker features red Velour with black accents along the upper and lower of the shoe. We decided to dress our pair in the additional lace that comes with this drop, a funky yellow color designed with the Sith in mind. 
It's said that when a Padawan or Jedi turns to the dark side and becomes a Sith that his eyes turn yellow as he becomes filled with the dark side. The heel of the sneaker features yellow, black, and red embroidered 'eyes' - this addition is a direct representation of the eyes of a Sith Lord, albeit an ode to the Hellish ways of the dark side.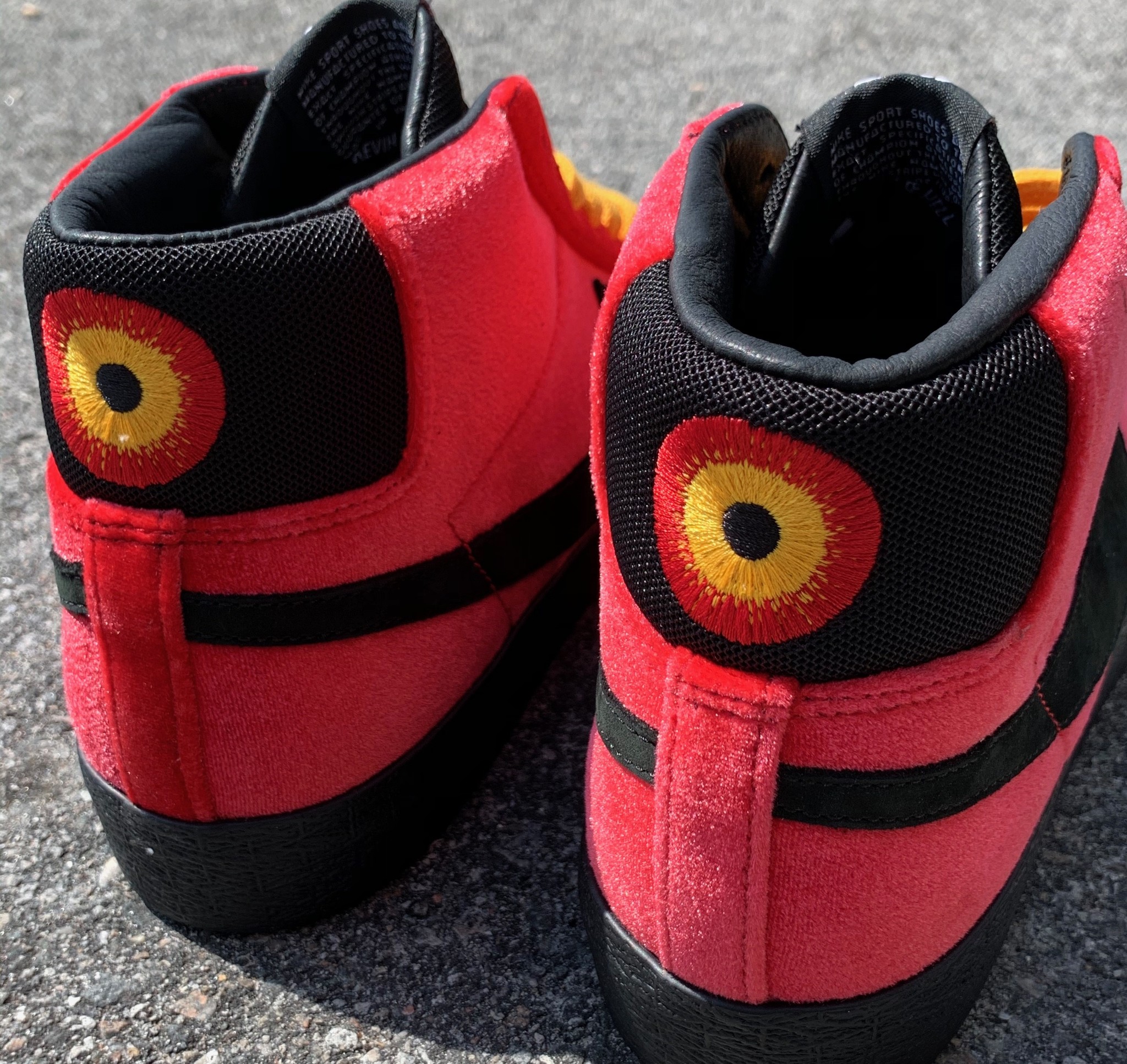 Inside the shoe you find a ridiculously cool in-sole (if you like Maul, anyway) - Colors that carry the story from the outside of the shoe directly in, matching Maul's skin pattern from his head (minus a few horns, for increased comfort of course) On the Insole and Tongue of the shoe you will also notice like the Heaven pair the "Nike KB" logo to highlight Kevin's initials again.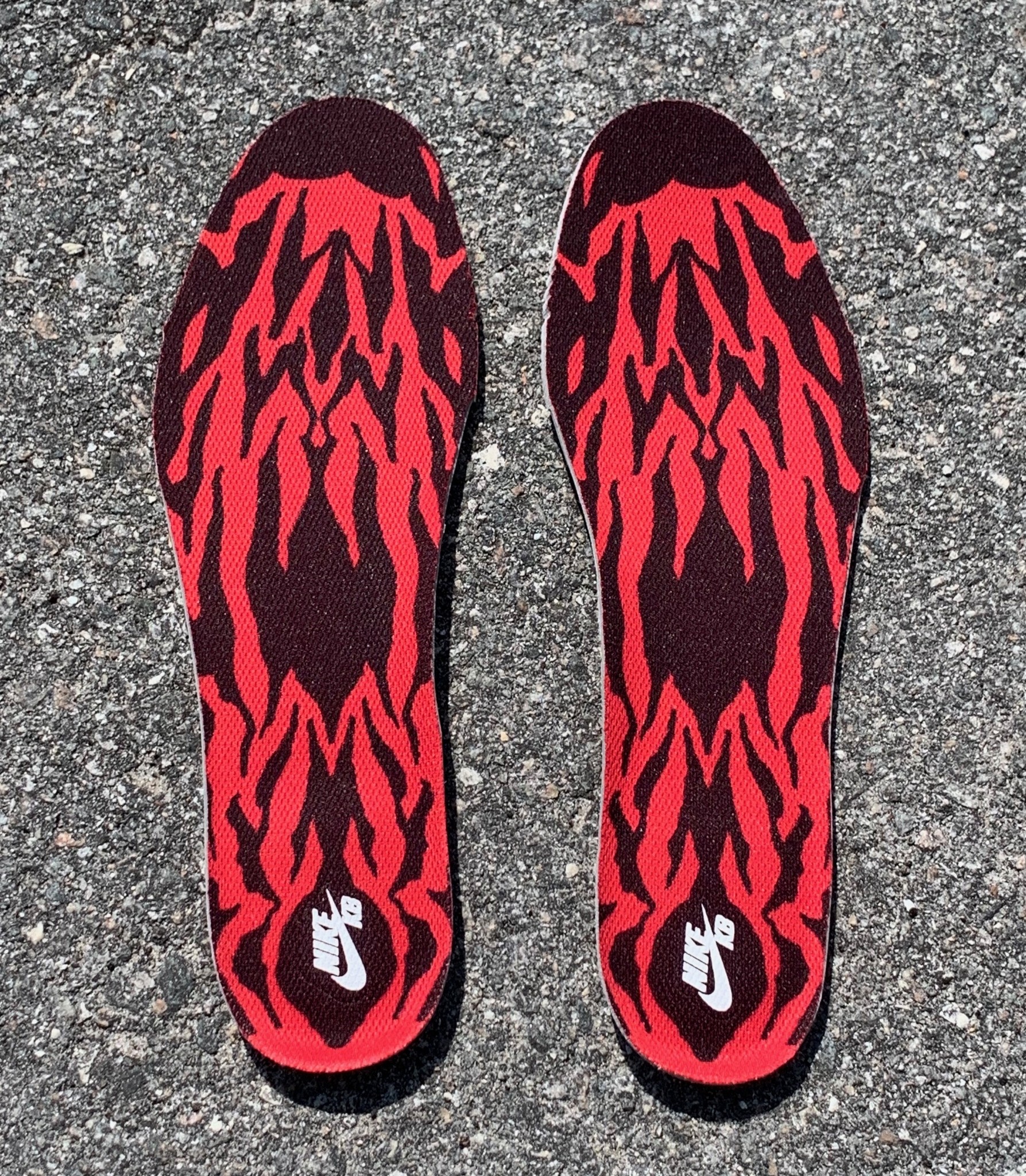 Give us your thoughts in a comment below! Is this release a cop or drop? Again, we are loving this mix of materials and design concepts in these new drops from SB. Make sure to follow @drifthouseskate and @drifthousesurfshop for release info on how you can get your pair!