Posted on
By Ole Patchbeard
Posted in Another Day in Paradise, Avenue Pink, Dolfun, Drift House, Duvin Design Co., Filthy Flamingos, Flagoon, Flock of Seagulls, Happy Hour, Miami Vice, Pool Party, Tropical, Virgin Islander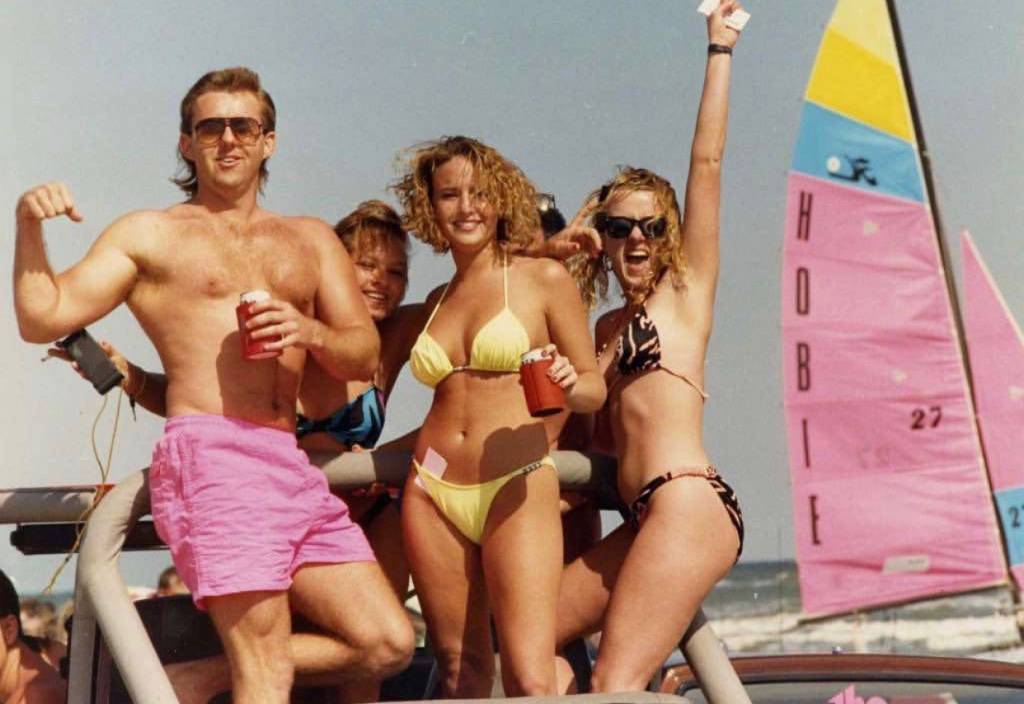 Soooo RAD
Maybe you've heard of a time when bands had names like 'Oingo Boingo'? Or perhaps you've seen Polaroids of your parents (or um, legal guardians) sporting mustaches, pink tank tops, poker visors or shorts with too much thigh (if that's even a real thing)? Deep down you had to admit to yourself that they looked a hell of a lot more free than you feel right now. They were unafraid and unapologetic.
They had something called 'fun'.
Surfing was no different back then. It was in your face and the clothing reflected that. Brands like Gotcha, Hot Tuna, Maui and Sons and T&C Surf reigned supreme with loud colors and a post-punk attitude. Lucky for you, the emerging surf lifestyle brand Duvin Design Co. remembers the radness of that era. And guess what? They pulled out a defibrillator to save it. Just for you.
You're welcome.
The beginning of Duvin Design Co. is still shrouded in a bit of mystery. Urban legend has it that in 1984, a young man by the name of Johnny Lawrence went on Spring Break in Ft. Lauderdale after a humiliating loss at the All Valley Karate Championships. During his stay, Mr. Lawrence's hotel and its guests were taken hostage by notorious terrorist Hans Gruber. Fortunately enough for Mr. Lawrence, he was on the beach playing soccer at the time.
Unfortunately for Mr. Lawrence, he left his luggage behind. That suitcase was later discovered by the individuals who would become the Founders of Duvin Design Co. The contents of those bag inspired what is widely regarded today as the most influential surf lifestyle brand ever created.
A new era was born.
From Pool Party shorts to Happy Hour buttondowns, Duvin Design Co. has brought the life back to lifestyle and the bod back to bodacious. Drift House is proud to carry Duvin Design Co., both on the racks of the Drift House Surf Shop store in Merritt Square and online here.