Let's just imagine for a minute you are a shoe company that's been around for over 100 years. You make an awesome product that's extremely advanced in its category, originally grounded in patriotic manufacturing, and you're supportive of American workers. 
You cover tons of different segments within your industry, and have advancements in your category that no other companies offer. You sell $4,000,000,000 worth of your product annually (Yes, that's 4 BILLION), and you realize there's a segment you can add some value to. 
The segment you haven't touched yet is skateboarding. One of the few industries with a major 'fuck you' attitude towards big business, or law and order in general, really (stand uupppp) - which leaves you with a dilemma;
How do you become relevant in such a savage industry of outspoken, creative, defiant people?
You build a shoe that speaks for itself, that's how. You say fuck it, let's do it, because we can and we can do it exceptionally well - You listen to the people who wear skate shoes, you develop a line, you test it out, you trash it and you start over. You do that again and again. People shit on you because you're the new kid at the party, but you don't let that stop you because you know you can make an incredible sneaker that will improve the life of the person wearing it, and dammit you're making out with the head cheerleader tonight. 
You adopt the same 'fuck you' attitude, then you hit the nail on the head and dial in an amazing piece of footwear built for one specific reason - ripping the faces off of skate spots all over the world.
Of course I am taking about the sneaker behemoth New Balance, but these aren't your annoying step dad's parent-teacher conference dress wear sneakers - this is the Numeric line, the shoes made from rebellion, bred from spite, and constructed from the tears of Reddit's hater community that unjustifiably shit's on anything and everything.
New Balance began this project back in 2013, a few years before Drift House jumped on board with them (2016 first launch in-store for Numeric here at the shop). '7 years in the industry, these guys are babies! What do you mean they are so great!?'
Settle down, hotshot. New Balance has been making shoes since 1906, which is 114 years. Yes, I am good at math. Yes, the skate segment is a new one for them, and albeit a young branch of the company, but hats off to them for getting in here and building us shoes we can really vibe in. They even decided to partner with a skate legend (Jamie Thomas) and his distribution company Black Box to get this product in the hands of the right people. Definitely stoked to see a skater who built his own empire, be recognized, and given the task of distribution of the Numeric line.
You ready to nerd out with me? Let's get after some tech info and features that help drive home what NB Numeric is really all about. **Puts on lab coat, hits the blunt and smashes a beaker on the floor**
Outsoles that will leave you breathless (because you've been skating so long and you're still comfortable) - One of the sole technologies you'll find in the line is the N2 format. When you are shopping the line, the N2 signifies an outsole that boasts a damping technology in the heel, they're using a foam in this line that is enriched with nitrogen for increased cushion, stability and reduced weight. Hell yes.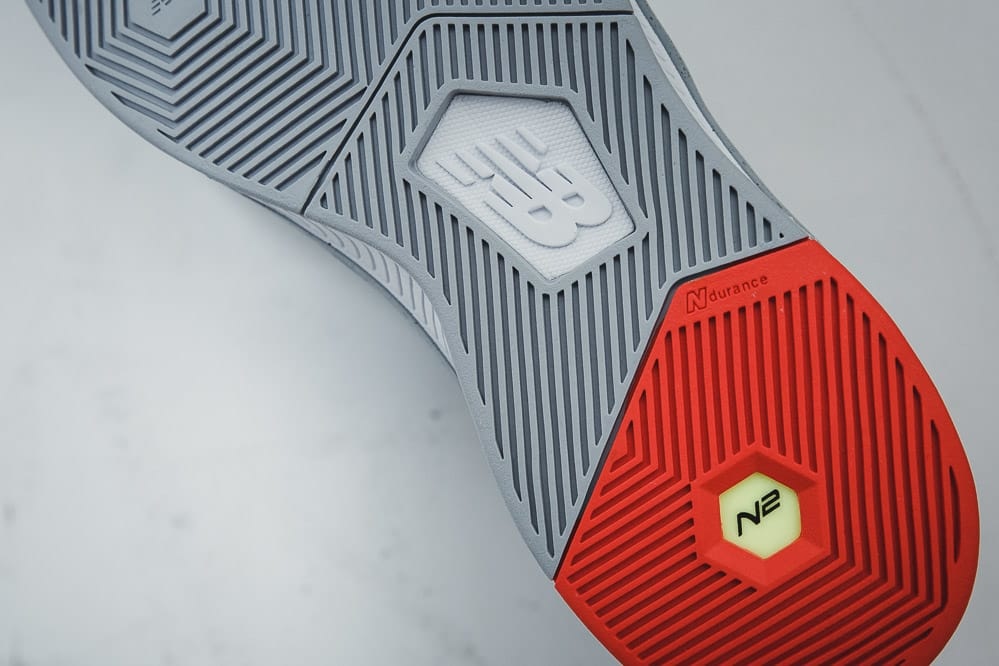 N-Durance is the brands play on words for their ultra-durable, abrasion-resistant rubber outsoles, specific to skate shoes. They're grippy AF, and you will love them.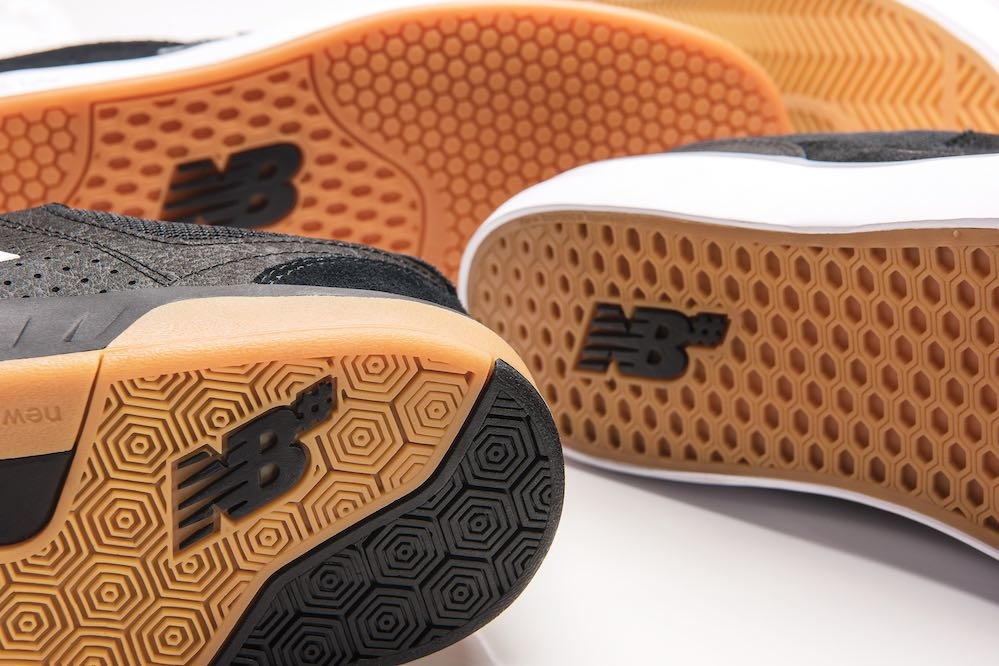 You'll find some of the Numeric line with REVlite midsoles, which basically means REV your engines because these shoes are getting you laid tonight. Maybe. It actually represents a special REVlite foam that is 30% lighter than other foams that are equally as durable, which for us means more consistent support and less weight overall.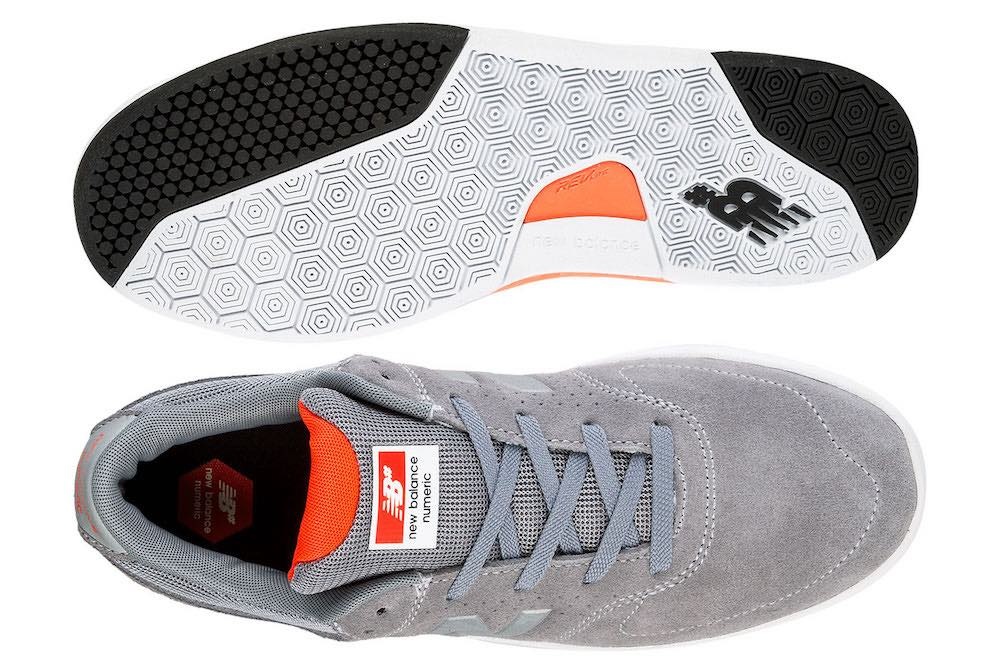 There's quite a few Numeric models that offer TPU reinforced uppers, which have been bonded with thermoplastic polyurethane to make the shoes stronger overall. We see this in the new Didal 379 release, just below the highest lace eyelet and wrapping down and around the heel.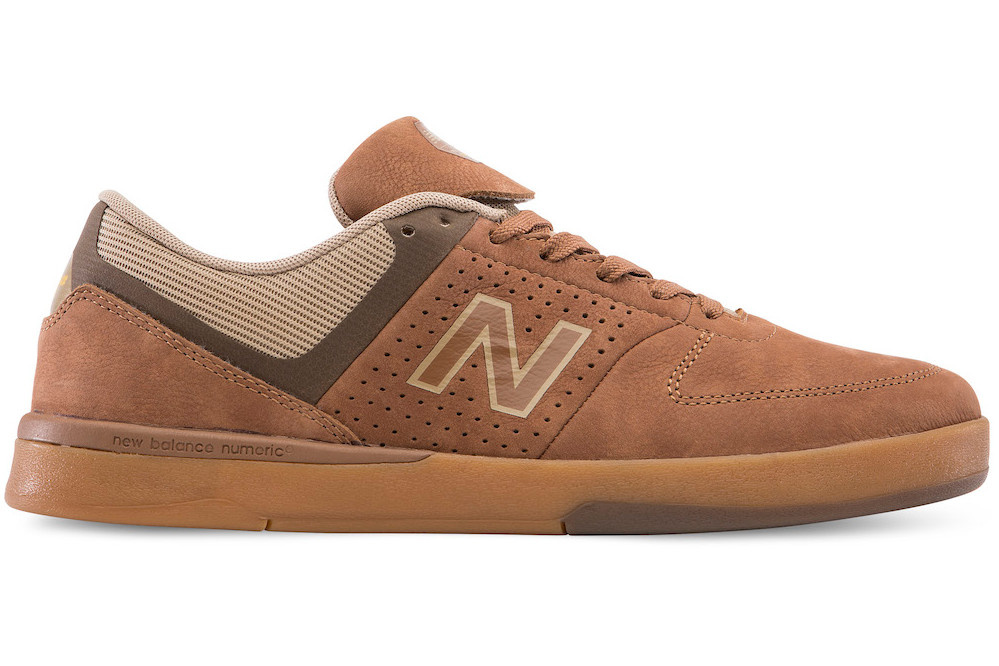 There's models that offer the brands signature C-Cap technology, which basically means compression molded EVA - this translates to the normal person as additional cushioning with zero sacrifice in flexibility which translates to better board feel.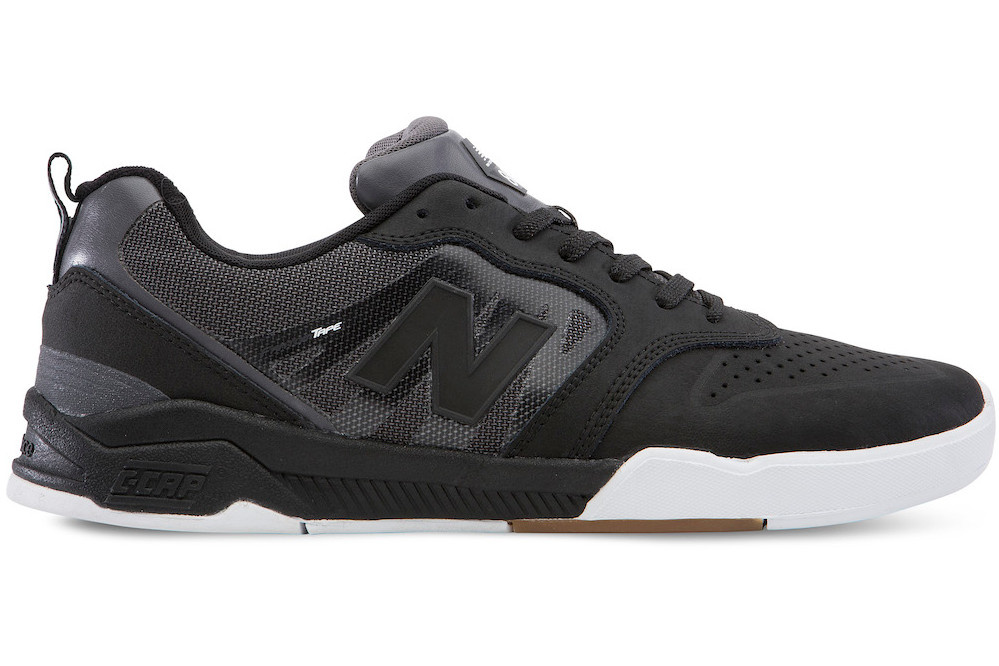 My personal favorite in this tech sheet is the midsole technology they so appropriately named Abzorb - because everything is cooler if you replace the 'S' with a 'Z' - 90's kidz rejoice! But this isn't just a tech you'll find in the Numeric line, New Balance has perfected this and uses it across platforms from skateboarding to running, baseball, trainers, and hiking shoes. *hits the blunt again* This is a serious blend of Dupont engage isoprene rubber and proprietary foam materials you'll find in the midsole, lovingly placed in the heels and forefoot of each shoe, internally. It consists of uniform cell size and consistent wall thickness throughout, with consistent cell shape as well, which helps resist compression set - it's light and comfortable like a standard EVA foam, but it's able to withstand more abuse without 'flattening out' - this means they are perfect for skating all day, sticking stair sets and riding along with you as you eat shit trying, too. The Absord insole dissipates shock as soon as the foot makes impact, resulting in a soft, though protective, ride.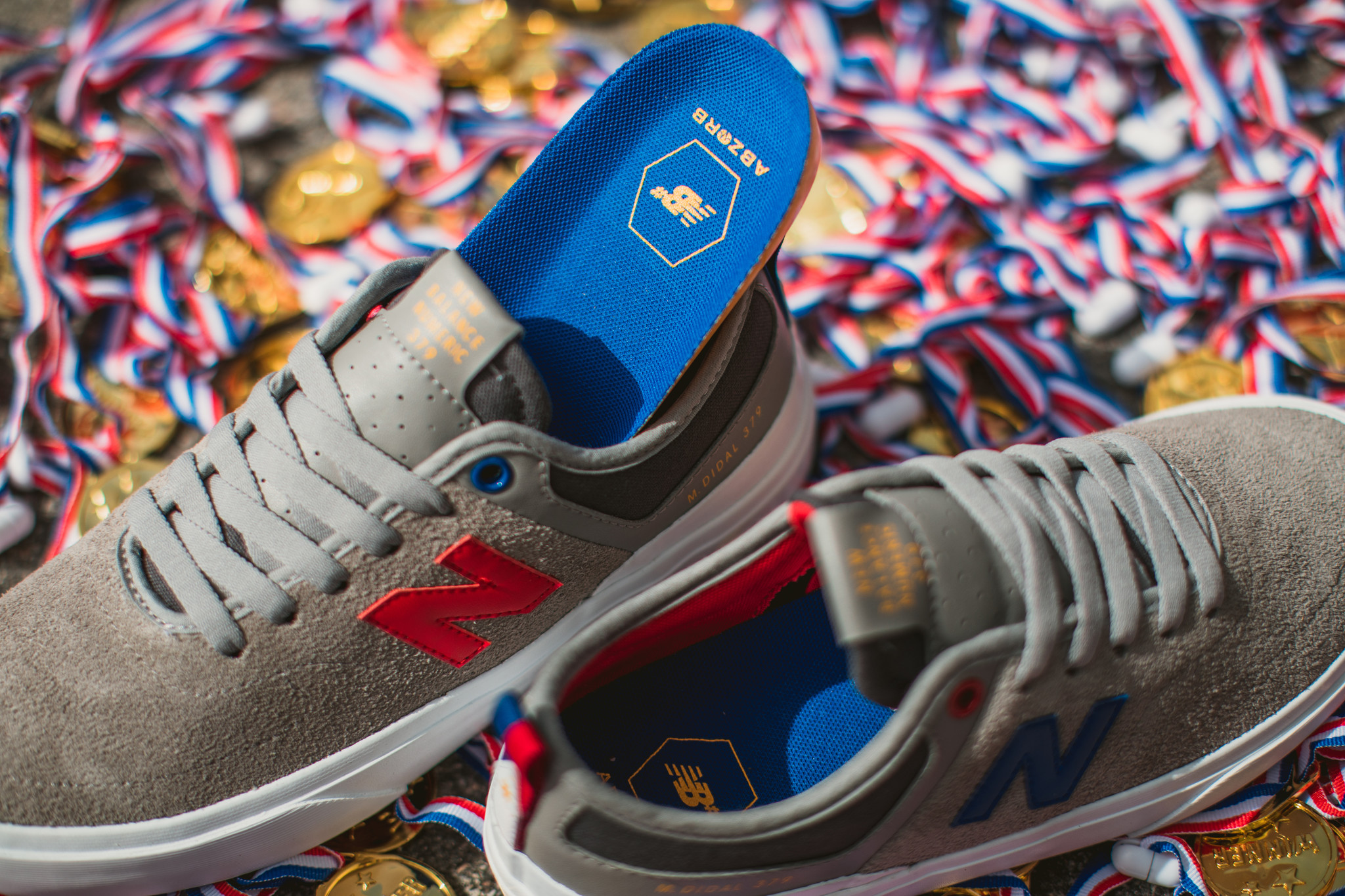 Every Numeric insole uses a closed cell polyurethane, which means the insole foam is extremely durable and stable for all day support. Indeed, you do need that. Yes.
Hell of a mix of technology, if you ask me. Let me know your thoughts on all this intense reading material, do you guys enjoy reading these nerd-driven facts with the professor? Drop a comment below and let me know. You can get all your lusty Numeric needs filled right here on drifthouse.com and as always, make sure you're following us on @drifthouseskate & @drifthousesurfshop for updates on new releases and arrivals.