Carpet Company led by two siblings, Ayman and Osama Abdeldayem have elevated their 'DIY Designer' mindset to collaborate with Nike SB. Extreme attention to detail has set these two apart from the crowd.
'Habibi' [noun] - An Arabic word, with an endearing connotation. Translates to 'Darling' directly.
'Habibi' in relation to Nike SB, nods two brothers on their endless craftsmanship quest.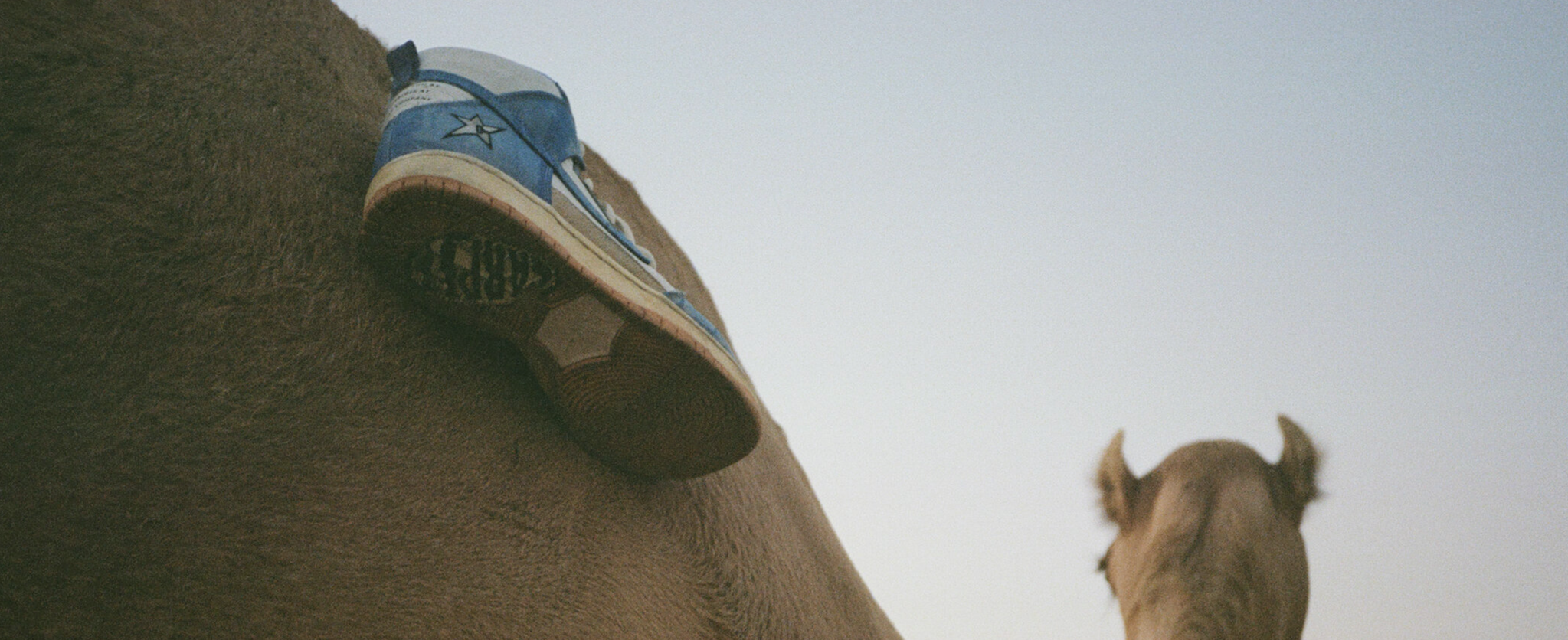 When you have an idea... run with it. Don't let it slip, if you start something... finish it. This mantra is what Osama and Ayman never stopped believing in. Starting a cult following in skate culture from a mere Instagram post, now stocking from L.A to New York and across the pond in Europe, Japan and Australia.
Sparked by their after-hours passion for craftsmanship, these brothers have stayed true over the years by experimenting with inks, screen printing 1-of-1 Skate Decks, out of the box product packaging and never turning down an evening skate session.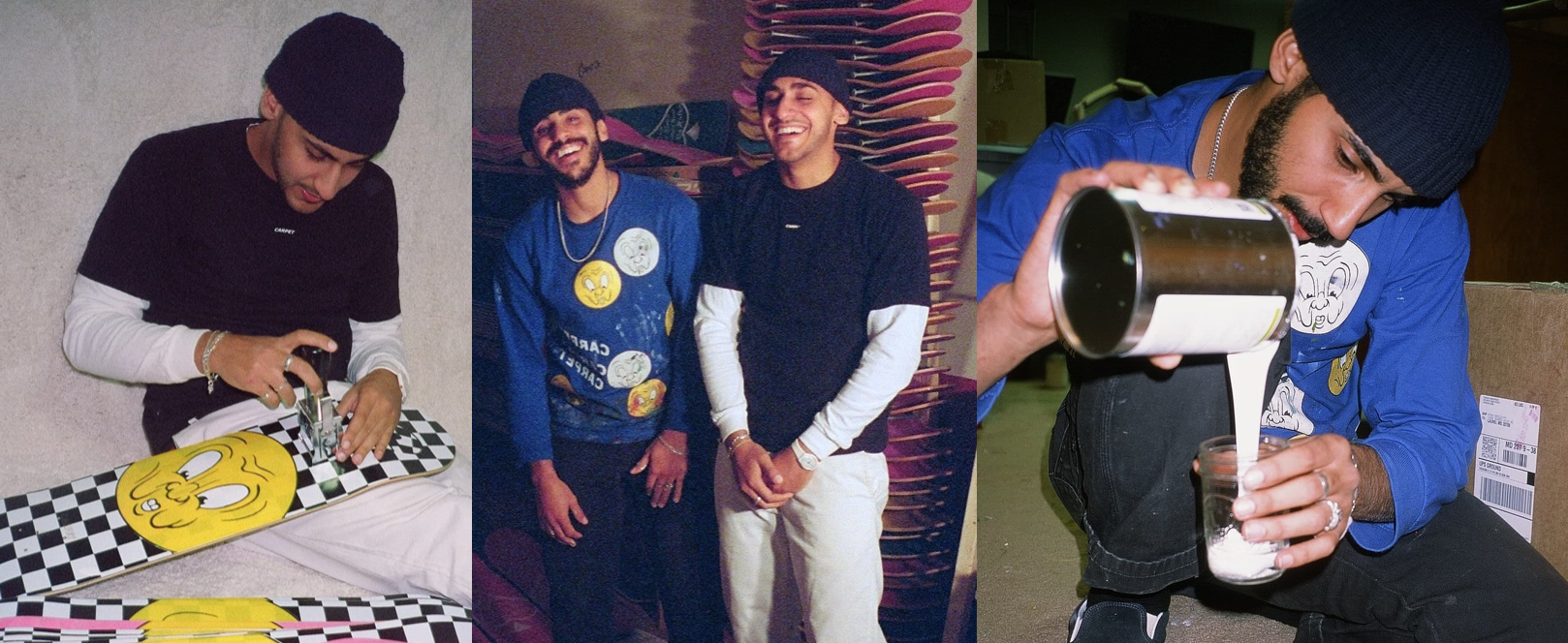 Every item Carpet Company sets out to create is a labor of love with attention to detail, always personalizing each piece turning into a one-of-a-kind design quirk. Meanwhile, paying homage to their Egyptian muslim culture in their designs staying true to their roots.
Their distinct eye for design, has led these brothers to collaborate with Nike SB on a Dunk High that is loaded with details, additional graphics and a truly unique apparel line. All brought to you by the Habibis at Carpet Company.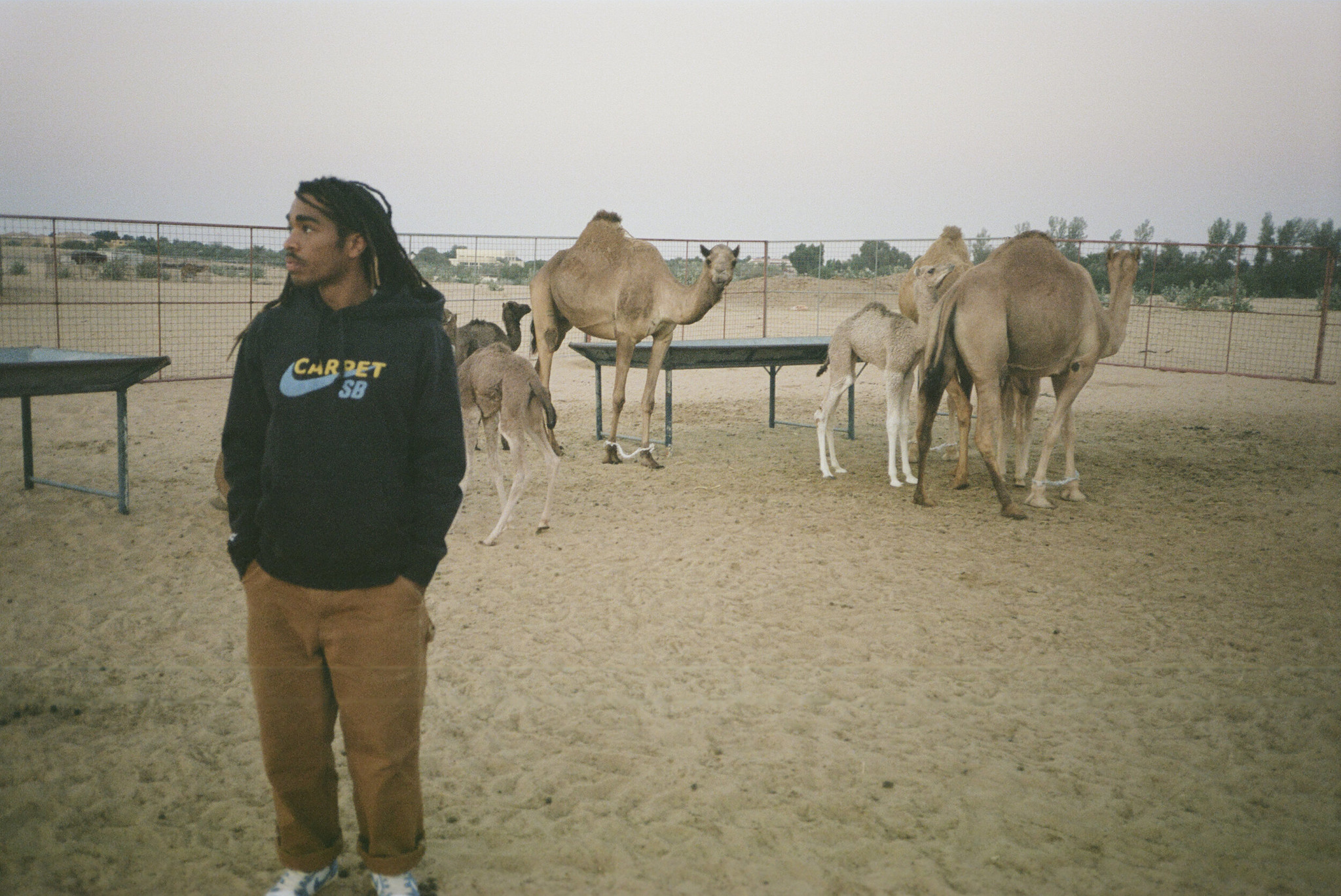 The Carpet Company Nike SB Collection, referred to by the Habibis as SEASON SWOOSH
Along with their collection that was released on their site, Carpet Company has collaborated to present a Nike SB Carpet Pullover Hoodie, Nike SB Carpet T-Shirt & the Nike SB Dunk High. Among these pieces, the Dunk High is the sure-fire centerpiece. Loaded with details, tear-away overlays with yellow panels underneath & additional graphics throughout the pair's design.
Dive in below, pull out your Grandma's glasses & take-in all fine details Carpet Company has incorporated into this shoe. From the outsole, to interior stitching, hidden text and imagery under the tear-away, including 5 sets of laces.... Ayman & Osama... if you're reading this right now, it's not too late... I wear a size 9.5M.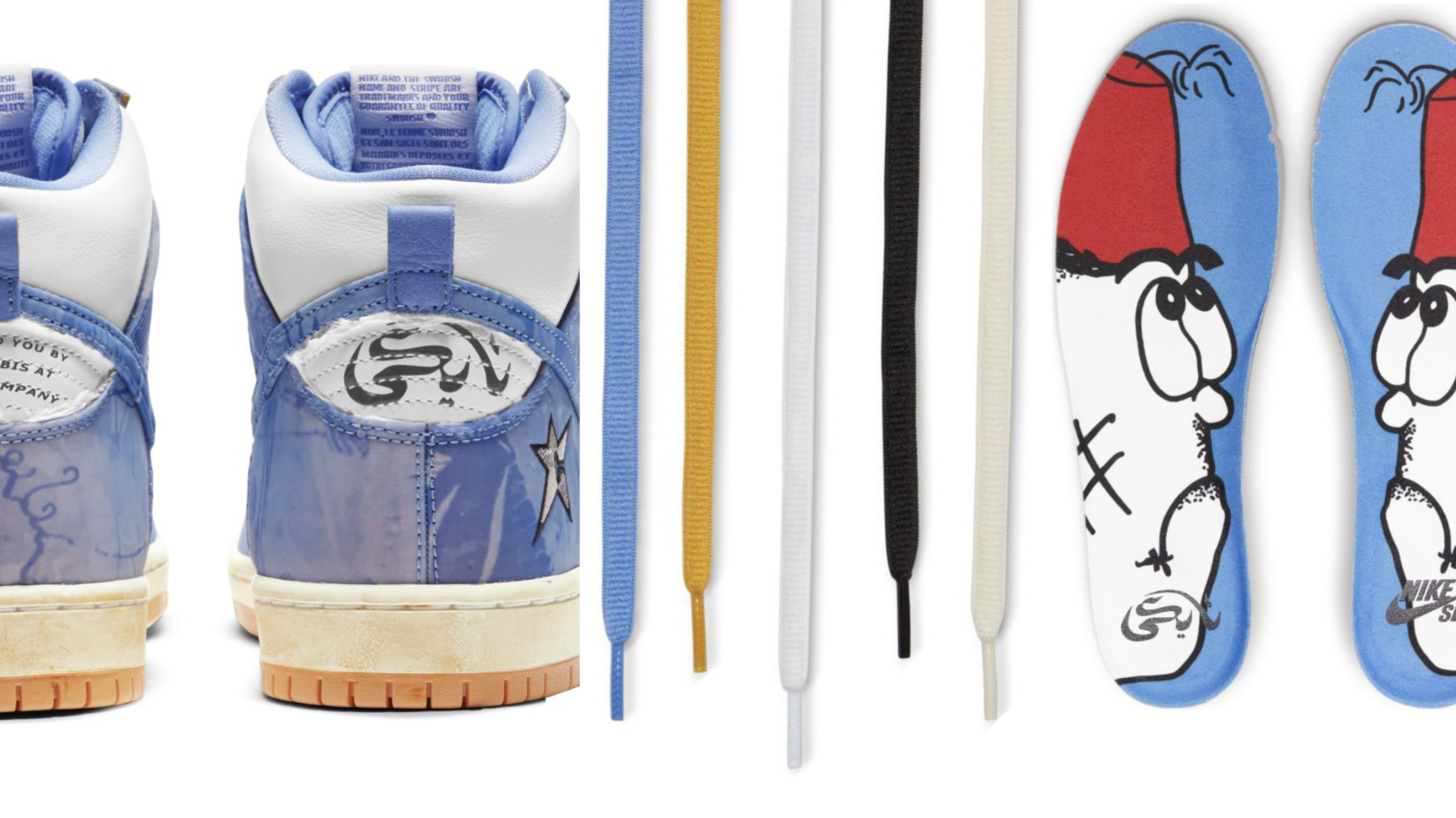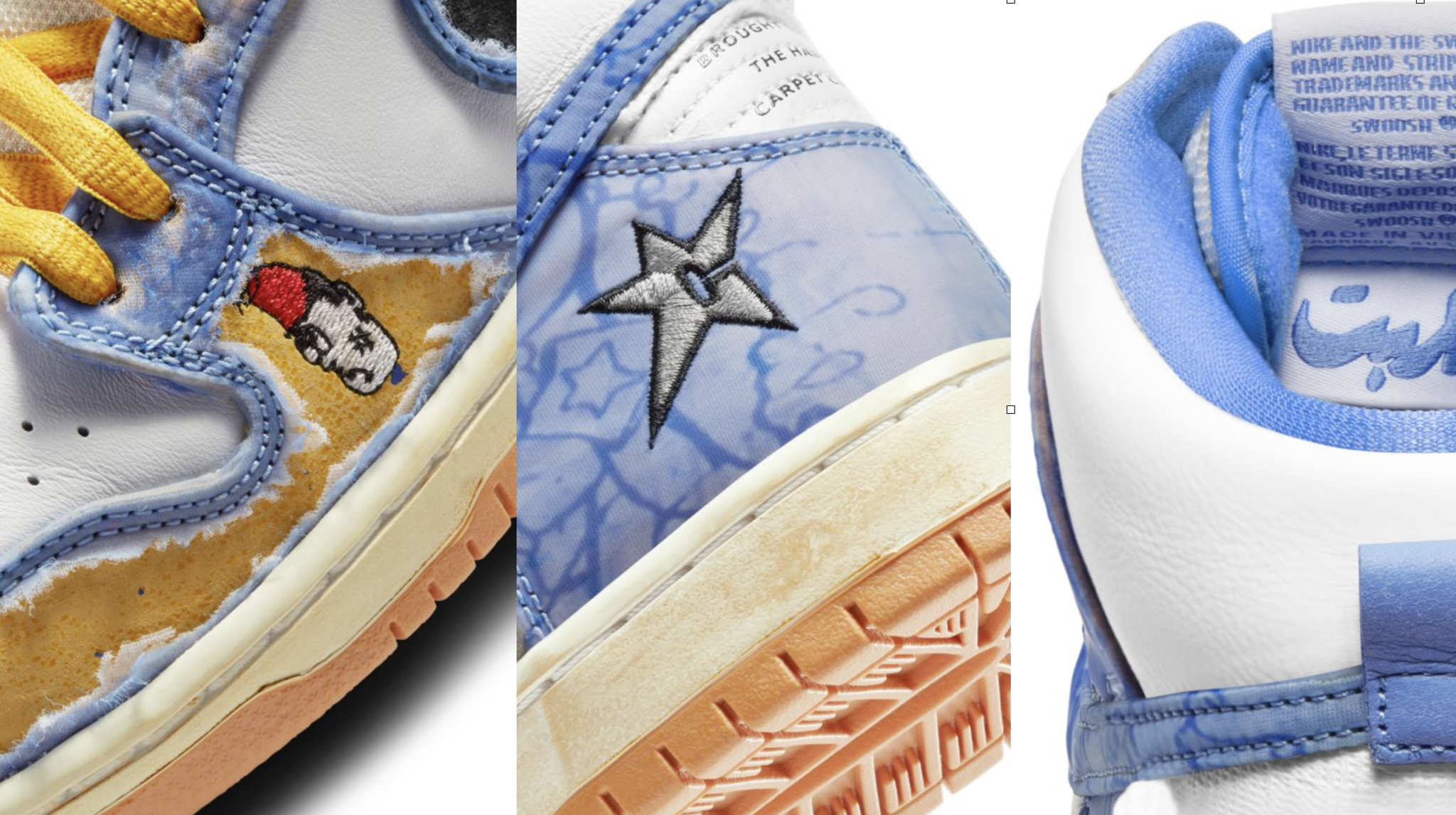 Every single inch of this shoe, is full of detail. The C Star on the heel instantly gives brand recognition tying into the Carpet Logo hit on bottom of the outsole. Interior stitching details paired with custom cartoon artwork, keeps the 'Royal Pulse' color-way tied together nicely.
The addition of Suede paneling under the Swoosh adds to the DIY styling that Carpet Company craves. Keeping new materials throughout, the Dunk High features tear-away overlays that reveal the Yellow undertone giving unique styling to those that shred these shoes apart.
Stay tuned for release information regarding the Carpet Company Nike SB Collaboration. Details will be announced via Mailer & Social Media.
Be sure you are signed up to the Drift House Mailer, where you can count on scoring first dibs on everything new. You just have to make sure you're staying on top of it, those mailers go quick! Turn on post notifications on IG for @drifthouse & keep those eyeballs peeled.