Daan Van Der Linden's Love For Fishing Inspired His Nike SB Blazer Court Pack
Pro skateboarder, Daan Van Der Lindens spends most of his time pushing wood tearing up the most iconic spots or out in the water chasing waves meanwhile in his off time, you'll find him with a fishing rod in hand.
The Nike SB team rider inducted a few years back, opened his welcoming part to the brand with a clip of him fishing within the first 15 seconds. To combine his passion for his favorite pastime and his love for skateboarding, Daan & Nike SB collaborate on a new look for the SB Blazer Court.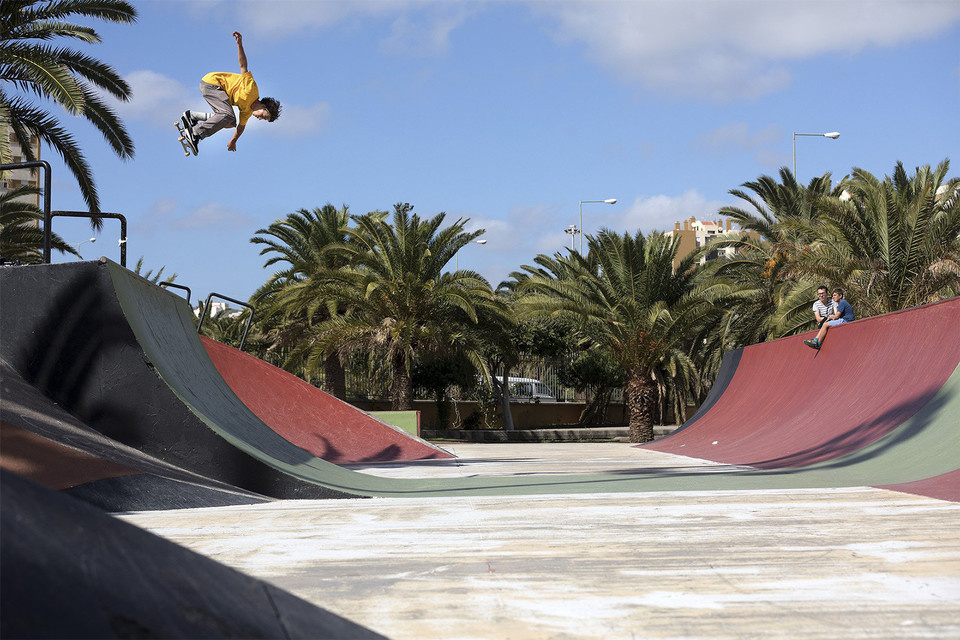 Racking up sponsorships like Volcom, Antihero, Spitfire, and Independent, the twenty-four year old's skateboarding career has only been on the rise ever since he was a young kid in Eindhoven, Netherlands.
Somehow making every obstacle into something skateable, calling Van Der Linden's style "art" is an understatement. Hitting up skateboarding's most iconic spots, landing bangers left and right, street or tranny, the skater will find a way to push the "ooo's" and "aahh's" out of anyone watching him do his thing
Scrolling through his Instagram (@skankiee), it's easy to see what kind of person Daan is: a simple dude that's all about living in the moment and making memories with a sick crew.
His down-to-earth love for skateboarding and fishing is what defines his let-loose personality. He even stated in an interview with Route One talking about his experience filming "Holy Stokes": "...we had a good time on the road and that's the most important thing, alright? We all had a good time skating, traveling…"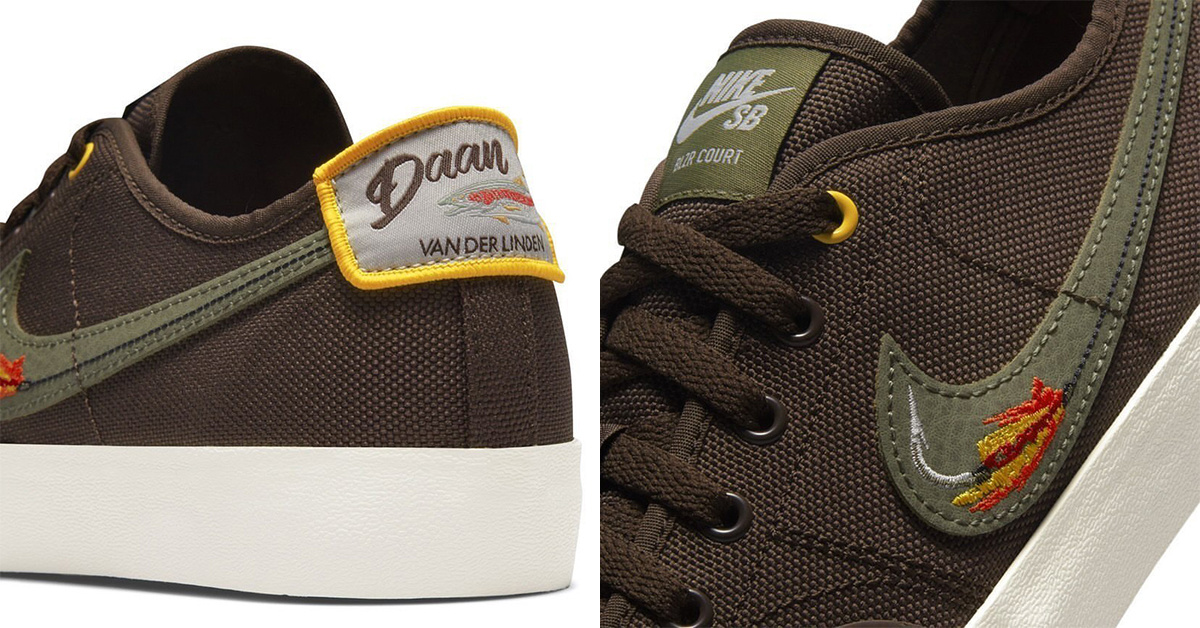 Taking on the Nike SB Blazer Court silhouette formerly a 'retro tennis-court' style of the OG Blazer Low, Nike SB and Van Der Linden came together to bring his two passions into his first signature release.
At first glance, a fishing line with a lure and hook at the end follows the outline of the side Swoosh on the shoe. Attached to the fishing line on the other end towards the heel tab is a patch with golden stitching featuring Van Der Linden's name and a graphic of a trout that also appears on the Skate T-Shirt that goes with the shoes.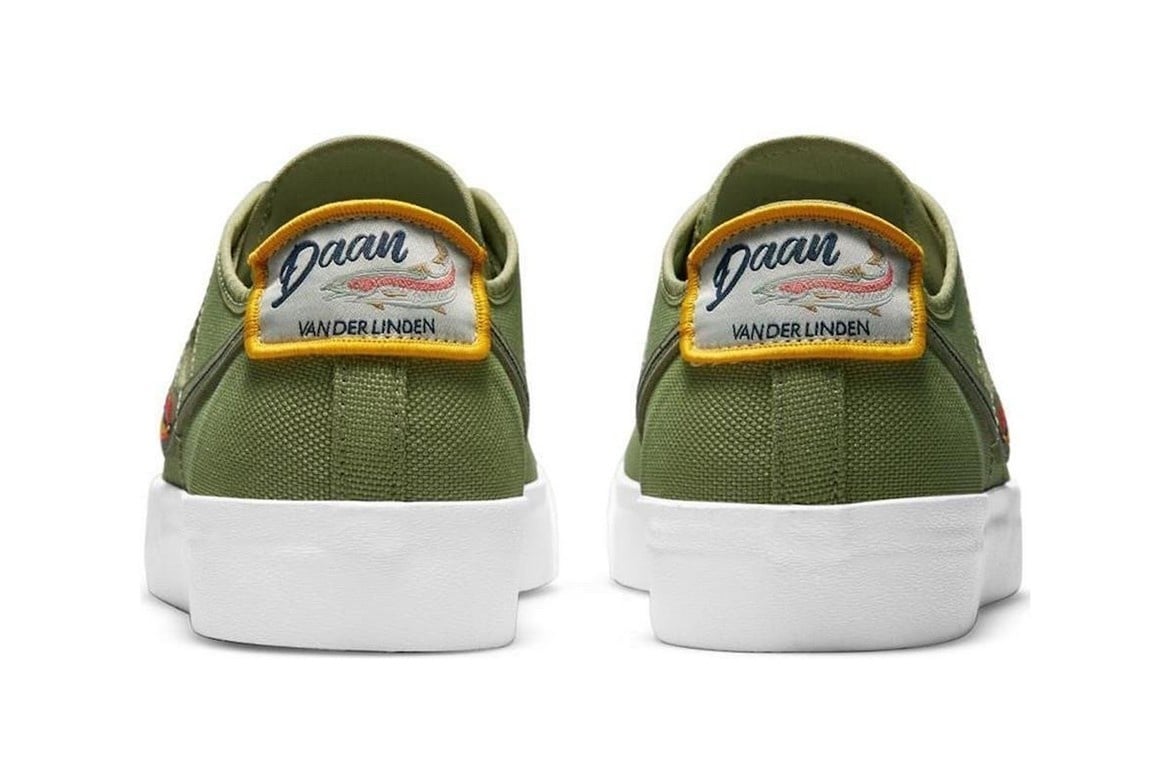 Presented in brown and olive green color-ways, the shoe is made up of canvas uppers with an ollie-pad on the forefoot for durability and longer skate sessions.
Complementing the shoes, the Nike SB Skater also has a Skate T-Shirt releasing as well. The tee is a loose fit shirt with a trout-logo graphic on the front left-chest, the same graphic on the heel tab patch on the shoe. On the lower left of the tee is Daan Van Der Linden's logo, the same logo on the insole of the shoe.