G-Shock teamed up with Anheuser Busch's iconic brand, Budweiser, to create an all-new limited-edition DW5600 timepiece.
Casio unveiled the Budweiser x G-Shock DW5600BUD20, a collaboration with Anheuser Busch's iconic beer brand known as the "King of Beers."
This watch is available now! ONE watch per customer!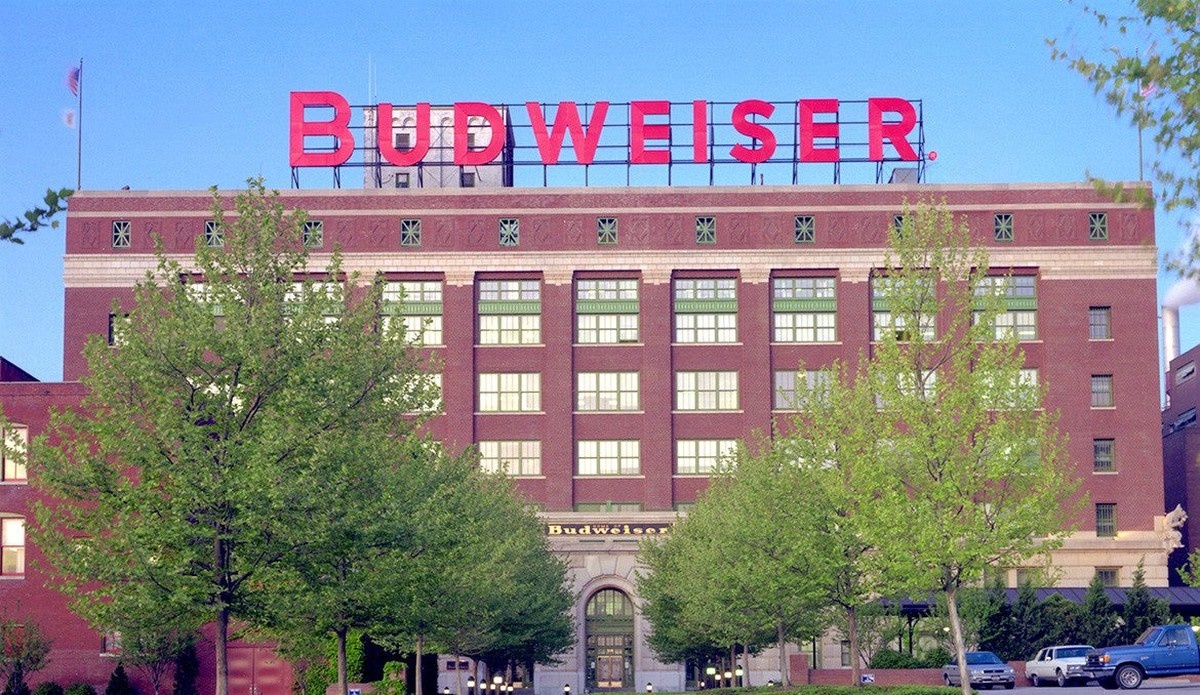 Since 1876, the Brewmaster's role has stayed true by maintaining old-world brewing techniques that have created the signature taste & flavor. These practices have set the Budweiser American-style pale lager apart, to become the household name it is today.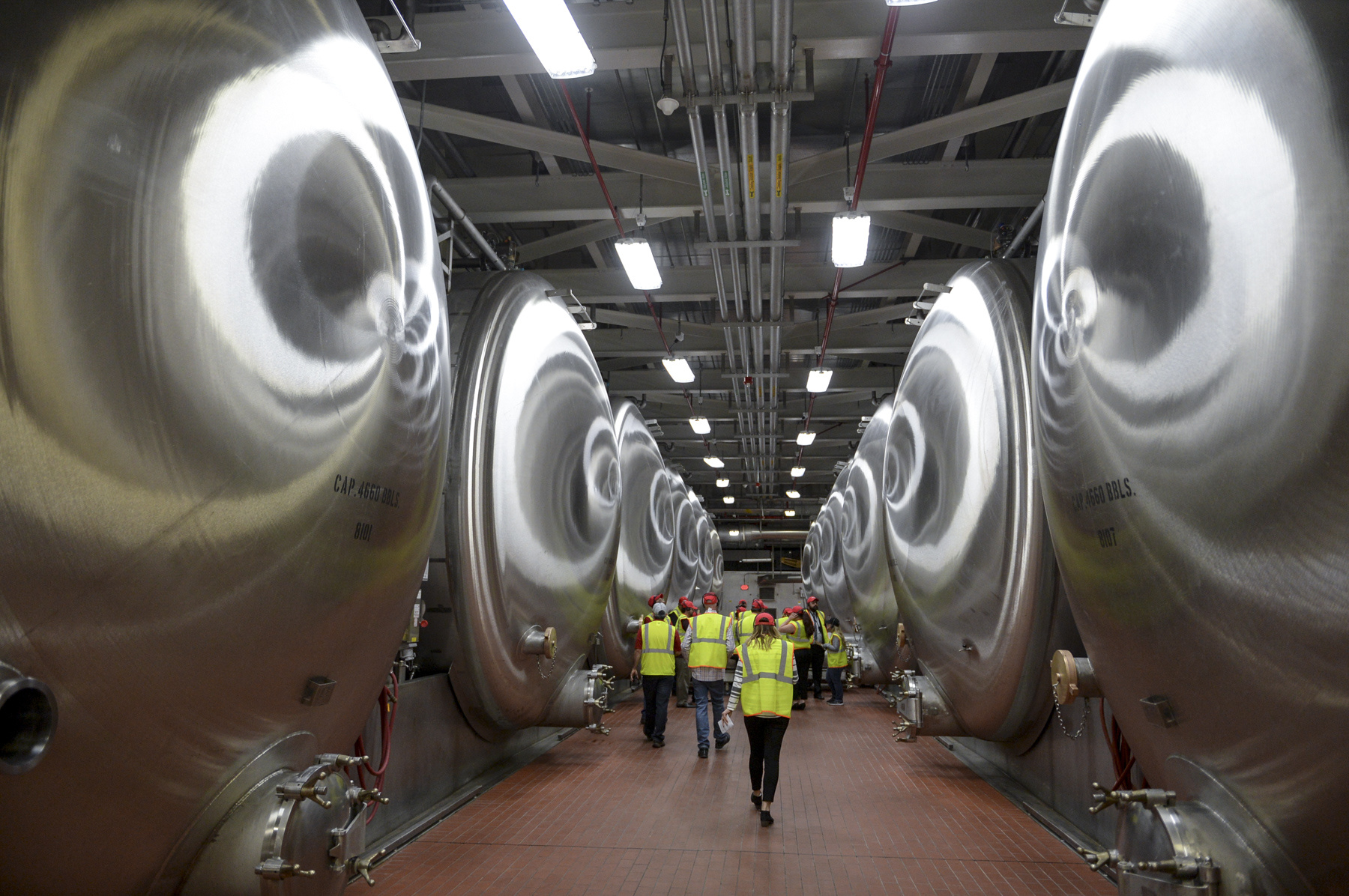 The DW5600BUD20, which was inspired by and honors the heritage of the two legendary brands, offers a bright red band and white case as well as Budweiser's logo at the top of the digital display.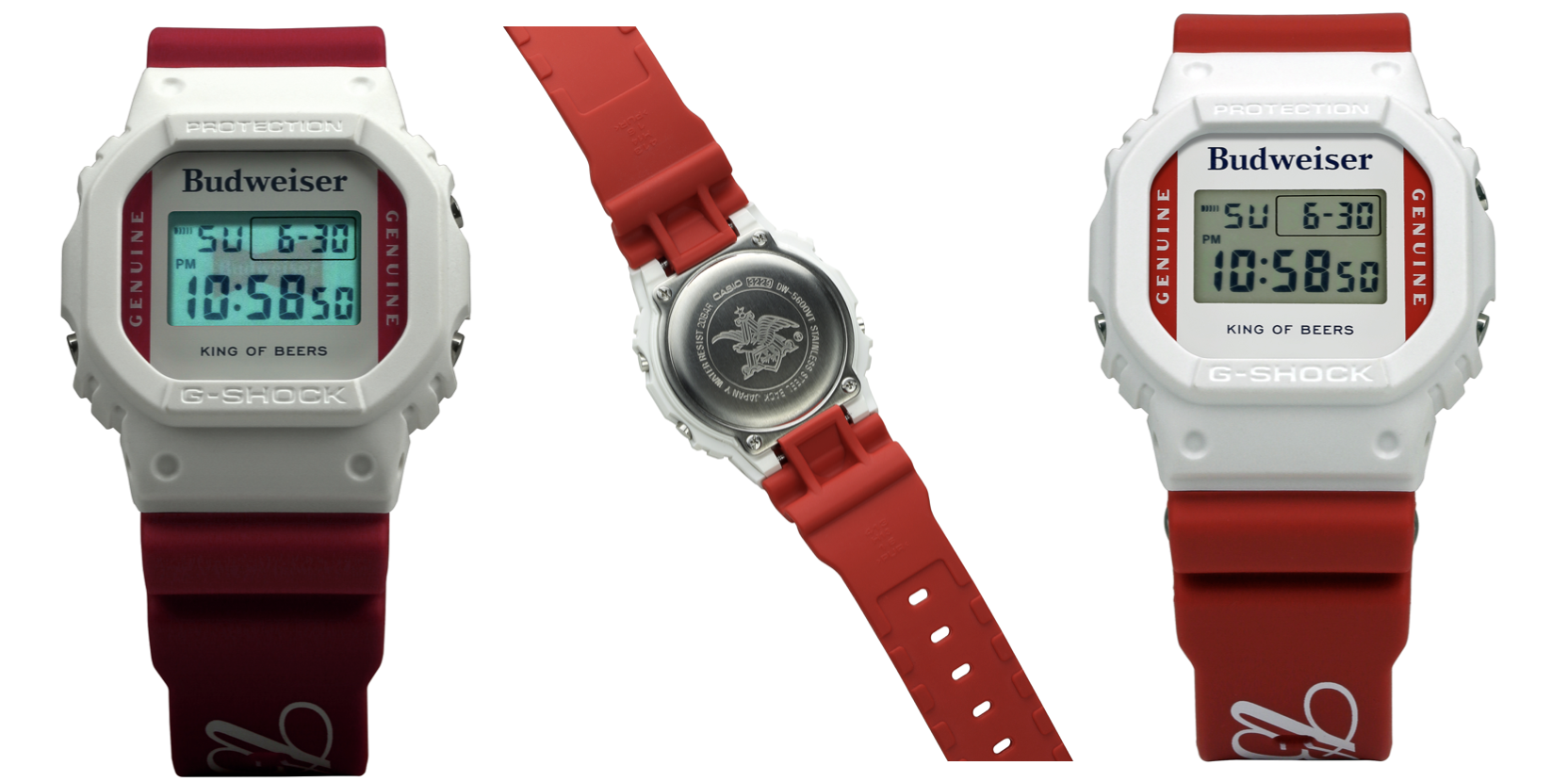 The new DW5600 model arrives in G-SHOCK's classic square shaped case with custom detailing that nods to both brands.
Anheuser Busch's iconic Eagle emblem is engraved on the watch's case back and buckle. The lower band features a white Budweiser text logo printed vertically. The EL Backlight features Budweiser's iconic bowtie logo.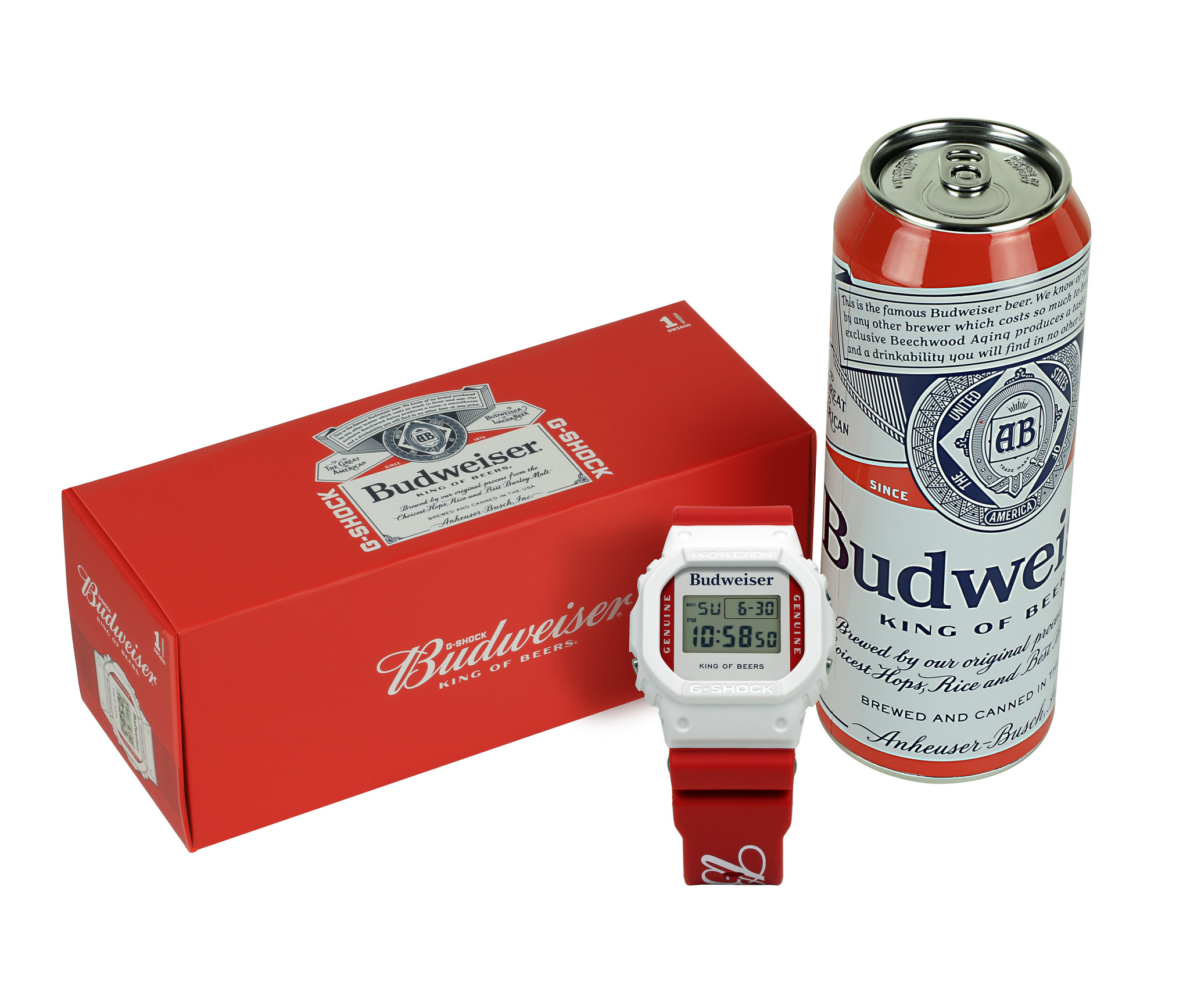 To top off the inaugural partnership, the watch comes in exclusive packaging that includes a replica 25 ounce tall can and a box that resembles a case of Budweiser beer.
(This product is intended for purchase by persons of legal alcohol purchase and drinking age.)