The skater who changed a nation, and her first pro model shoe from NB Numeric -
 Do me a favor and name your favorite professional skater from the Philippines. Go ahead, I'll wait.
Yeah, I hear you. I couldn't think of one either.. Not typically a breeding ground for up-and-coming professional skaters, ya know?
Insert Margielyn "Margie" Didal, who has become a phenomenon in the skating world within the past two years, not just from her home in the Philippines, but globally.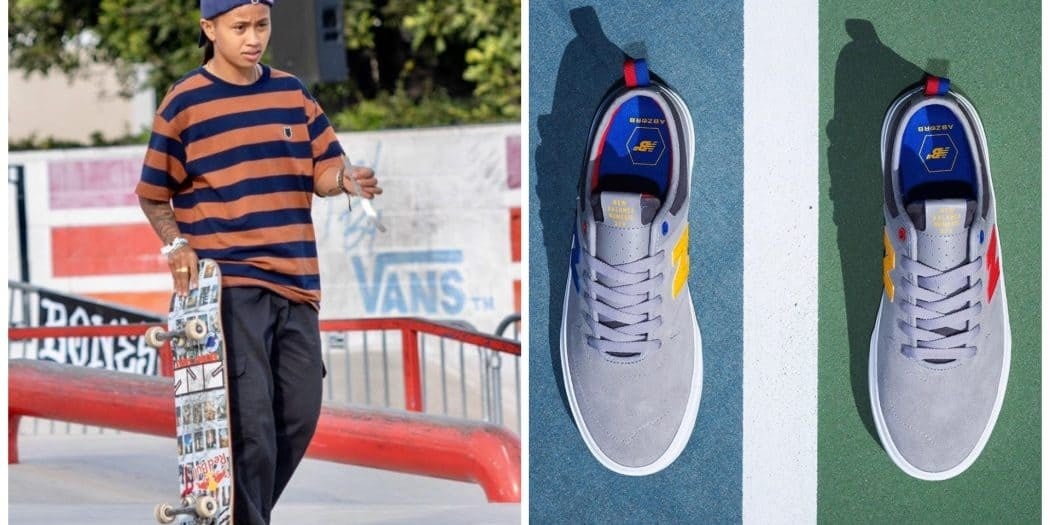 Born of humble beginnings, Didal would find opportunity through skateboarding that would catapult her to the global stage before she was even old enough to drink alcohol (legally in the United States, anyway).
I love a good success story, and one without ego strapped to it really hits me in the feels. Born the daughter of a carpenter, who's mother is a street food vendor back home, Didal took to skateboarding as naturally as a redneck takes to Busch Light. Except unlike Busch Light, skateboarding the Philippines isn't all that easy to get your hands on - cops despised skateboarding in her early years, drawing guns to kick skaters out of spots was a regular occurrence. She tells stories of being kicked out of shopping centers just for carrying a skateboard in her hands. Now she says cops chase her down to get selfies (A nice alternative, for sure) She has earned a spot on Forbes Asia's '30 under 30' list, as well as earning Time Magazine's Top 25 Most Influential Teens around the same time in 2018.
Her goals are simple, she wants to use the money she earns from skateboarding to pay her families bills, fund new business ventures for her mom and dad, and build a skatepark in her hometown of Cebu, so that kids in her situation will have a safe place to grow into their craft and learn the freedom skateboarding offers. Only time will tell, but I get the feeling Didal will stay true to her roots and continue her career path in a much less ego-driven way. Hats off to you, Margie. 
Her accolades are pretty remarkable, earning her spot in the limelight by first performing well in Street League back in May 2018, earning gold in the 2018 Southeast Asian Games, and following up with two golds in the 2019 Southeast Asia Games - She began picking up sponsors thanks to her performance in Street League back in May 2018, and that brings us to her most recent deal with New Balance Numeric today.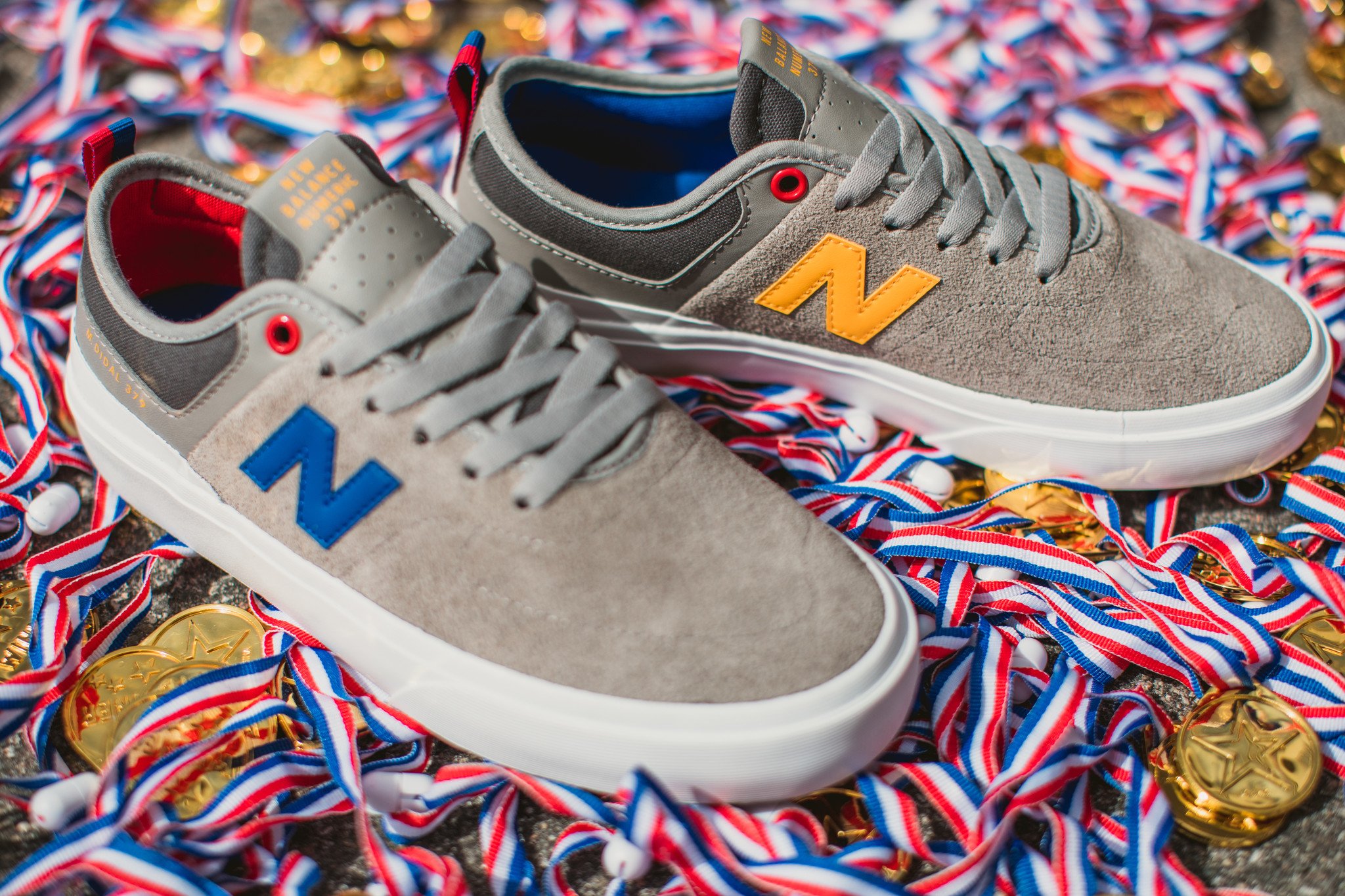 NB Numeric's very first pro shoe designed for a female professional skater, this new 379 color way is an ode to Didal's heritage and features mix match colors pulled from her nation's flag which dates back to 1898. I love this type of patriotism, the fact that Didal chose this to represent her on a professional front for her very first shoe is admirable to say the least.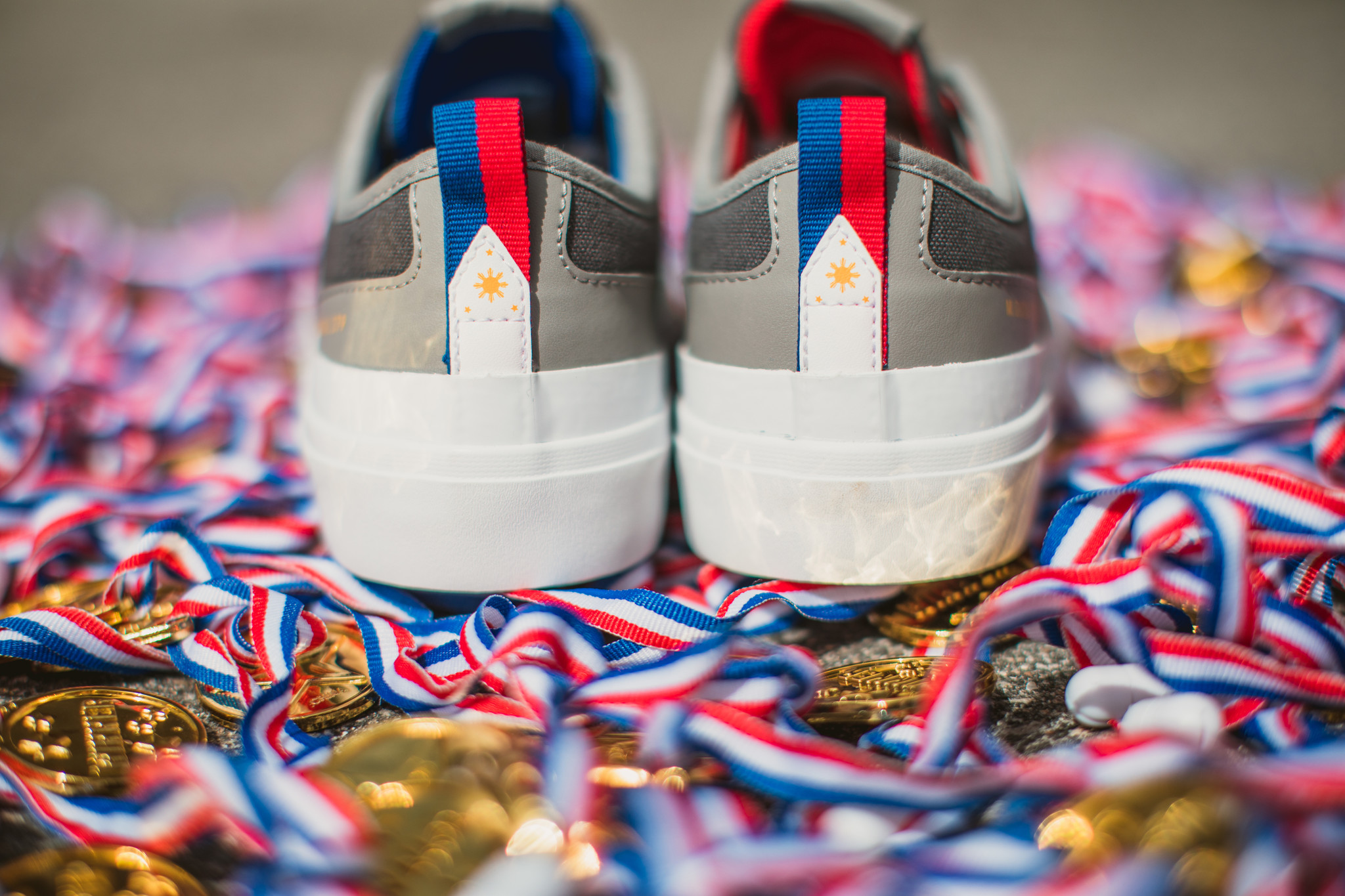 The rear of the shoe has a pull stay with her country's flag designed into the nylon and leather base, and the colors feature a mix of red, yellow, and blue with alternating Numeric logos on the shoe walls.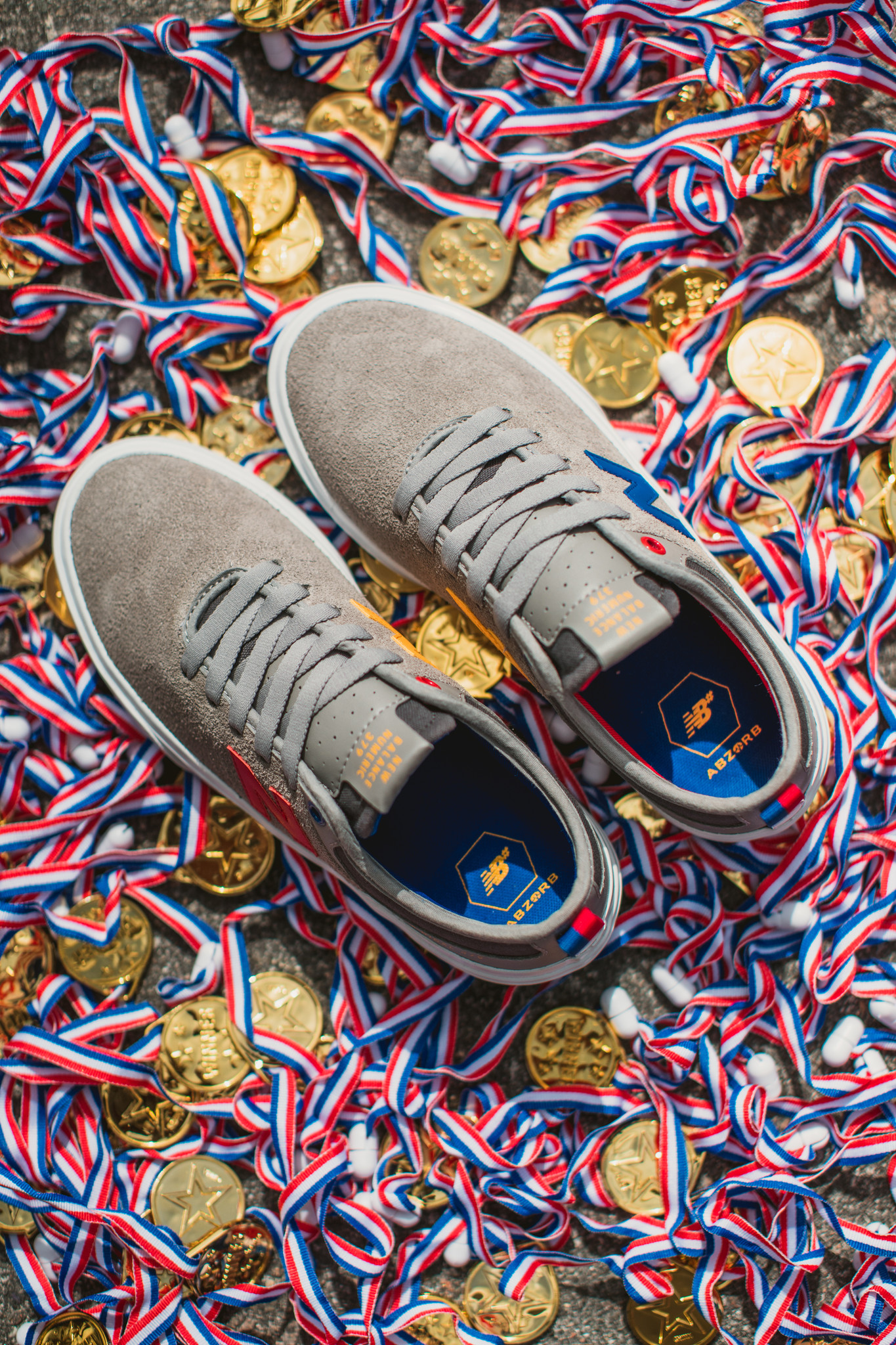 I like that this shoe is built to be skated and features these color pops, a seemingly growing segment in the design arena. We see these types of color blocking from legendary shoe silhouettes like the Vans Old Skool (Yacht Club in particular) as well as many from Nike SB. It's only fitting that the young Numeric series from New Balance follows suit, and what better way to tie it into current trends than the latest pro designed with Didal.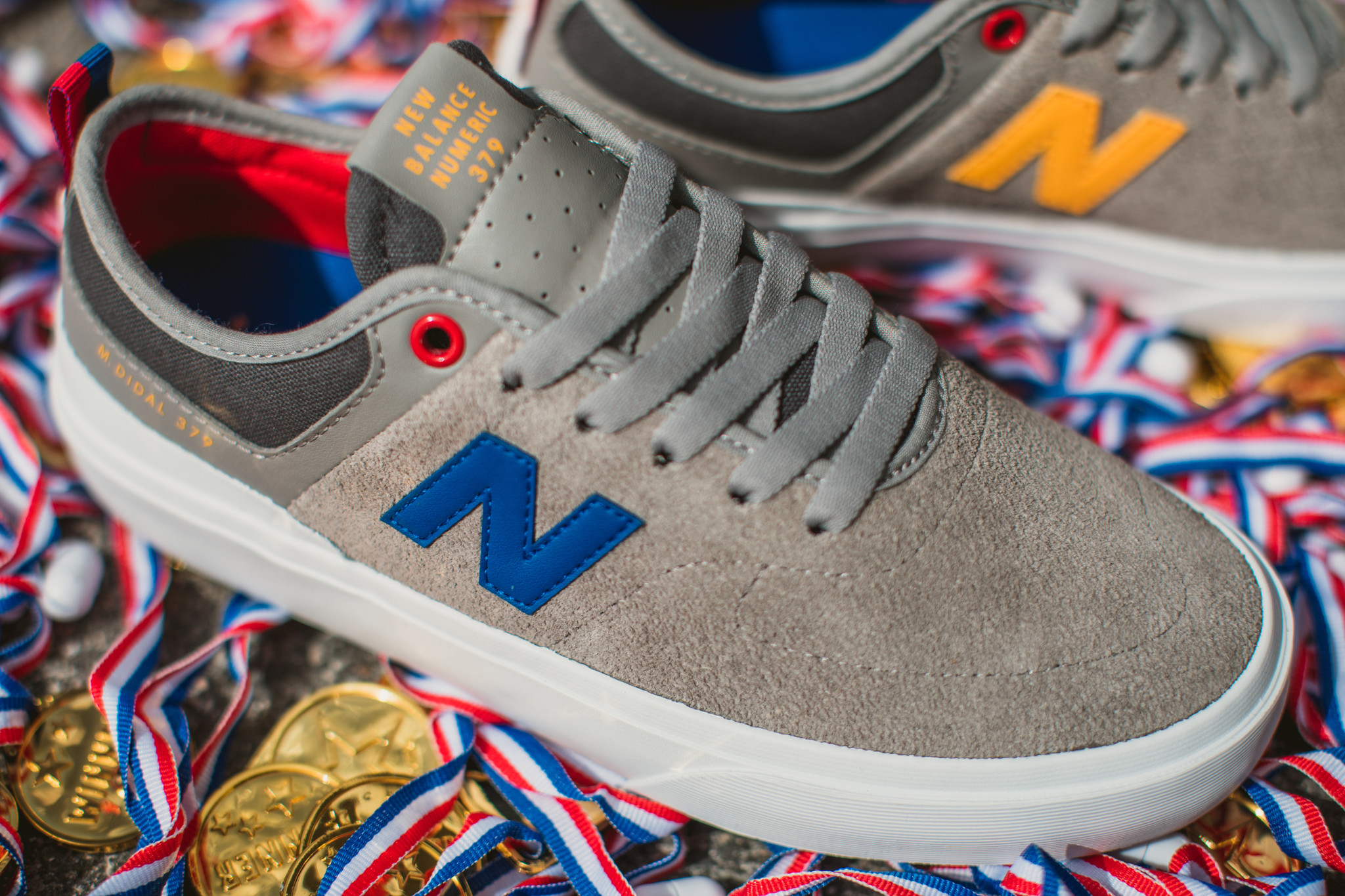 The shoe's materials feature a mix of suede in the front 2/3 of the shoe, and fades to the back with canvas and leather supports in the heel and ankle areas of the sneaker. This is a one-two punch combo, as the suede in the toe allows riders ultimate board feel and flexibility, while the more rigid materials at the rear of the shoe run support for the ankle and heel. The sole of the sneaker wraps the upper in a reinforced rubber white wall, with Numeric's signature Ndurance gum bottoms.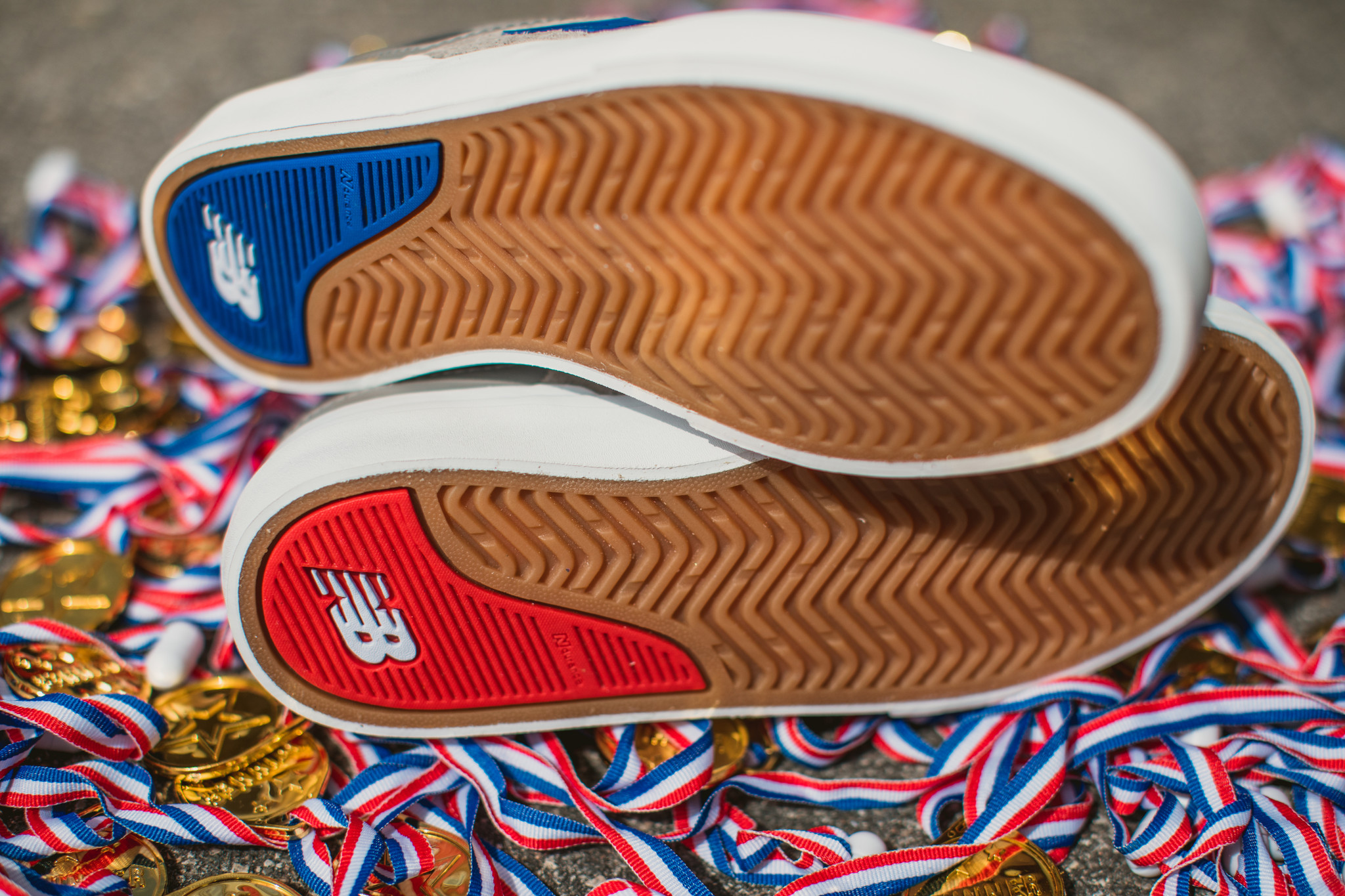 Inside the  sneaker we find Numerics infamous Absorb construction, a patented mix of materials that gives the shoe insane comfort while retaining board feel underfoot.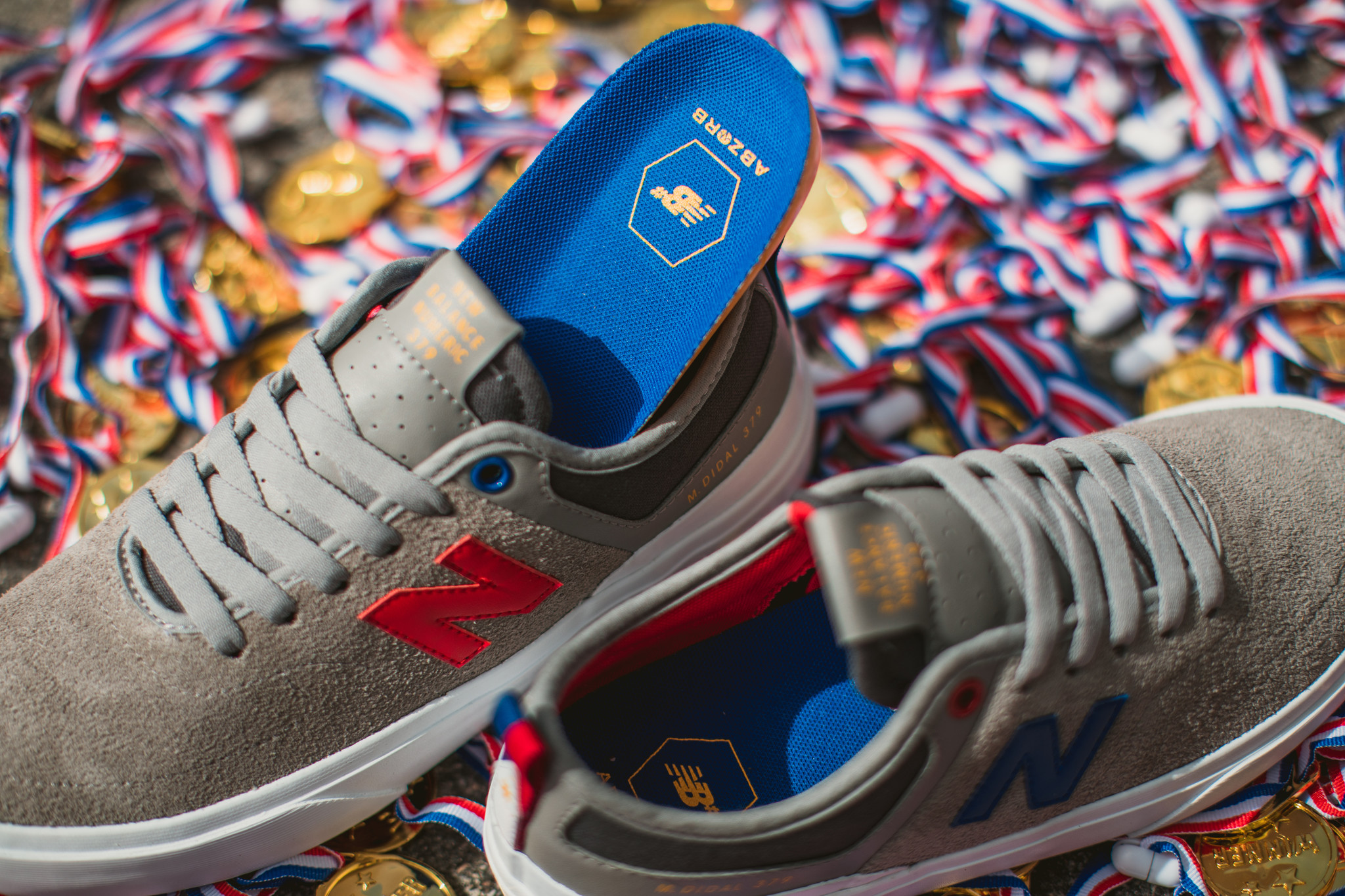 We look forward to watching Didal grow and evolve in her craft, and are excited for her appearance in the upcoming 2021 Olympics! Have you skated Numeric shoes? Drop a comment below on your thoughts of this new 379 colorway, and make sure to follow us on @drifthouse for upcoming release info!