Celebrating the spooky season adding to the lineup of Halloween inspired sneakers we've seen from Nike SB over the years, the Dunk Low Mummy is available this week, raffle details below.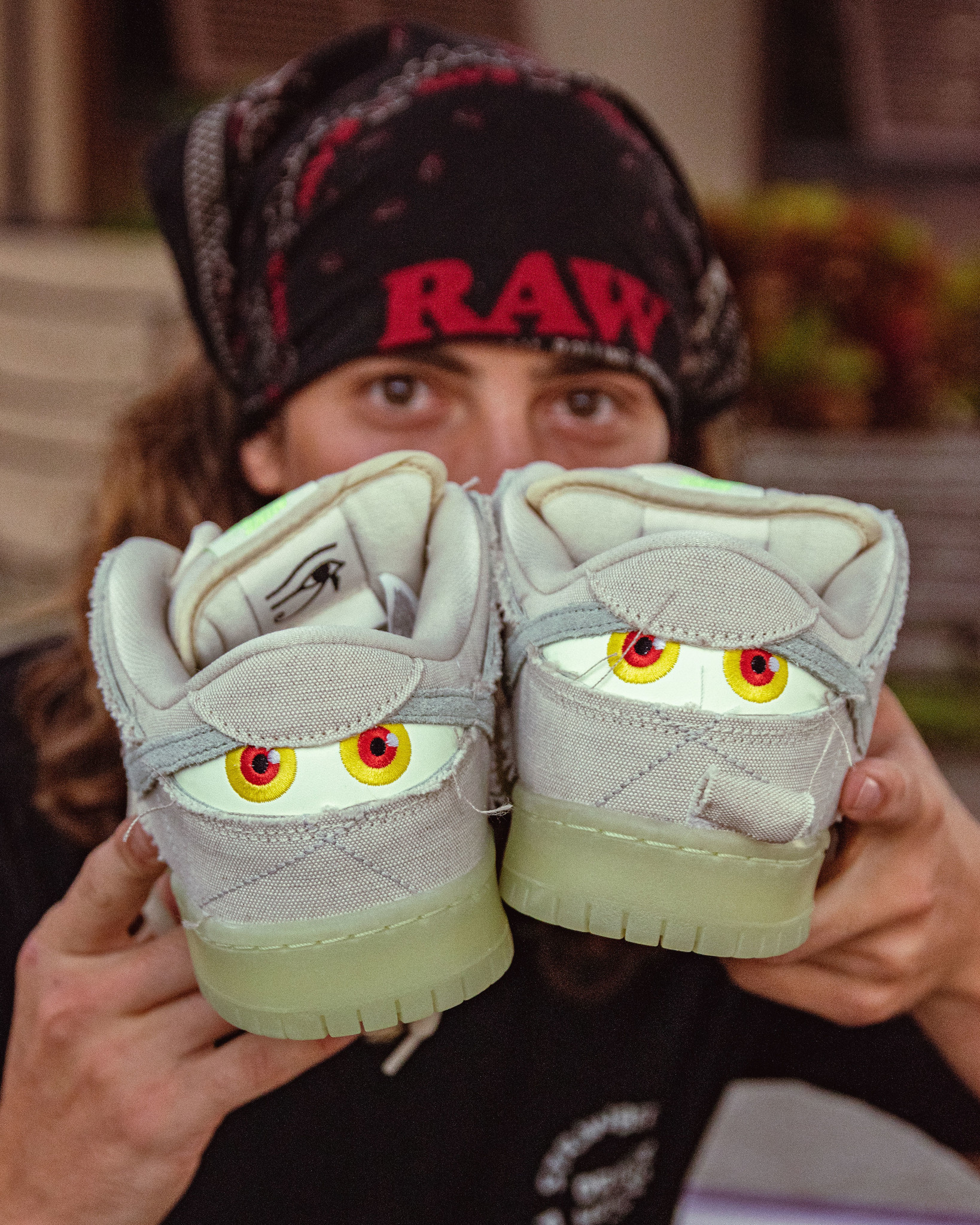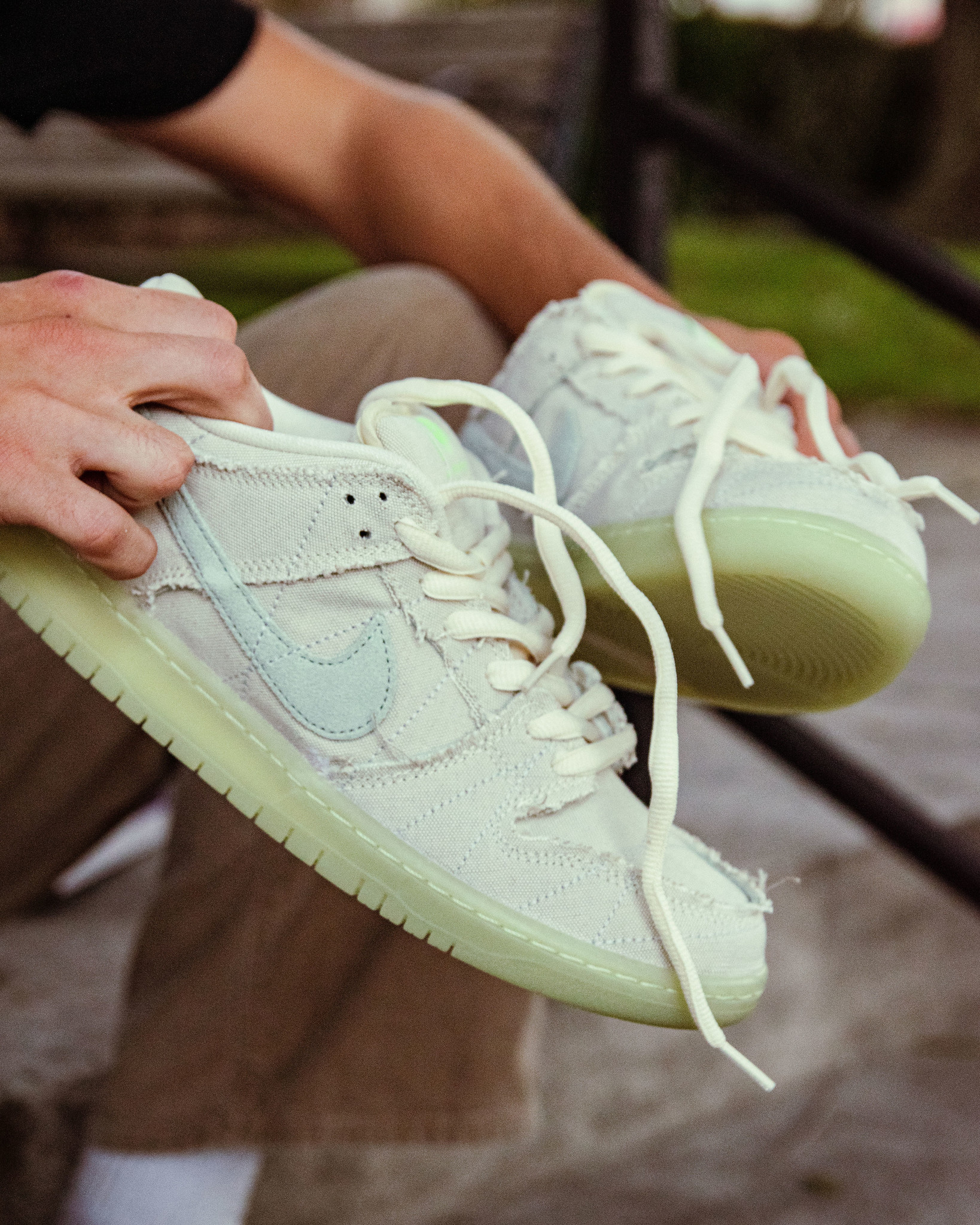 The Nike SB Dunk Low Mummy is loaded with details with tear-away construction in Coconut Milk with Seafoam & Yellow Strike. The heel mimics mummy wraps and opens to reveal eye embroidery tying in with Eye of Horus graphics on inside of the tongues.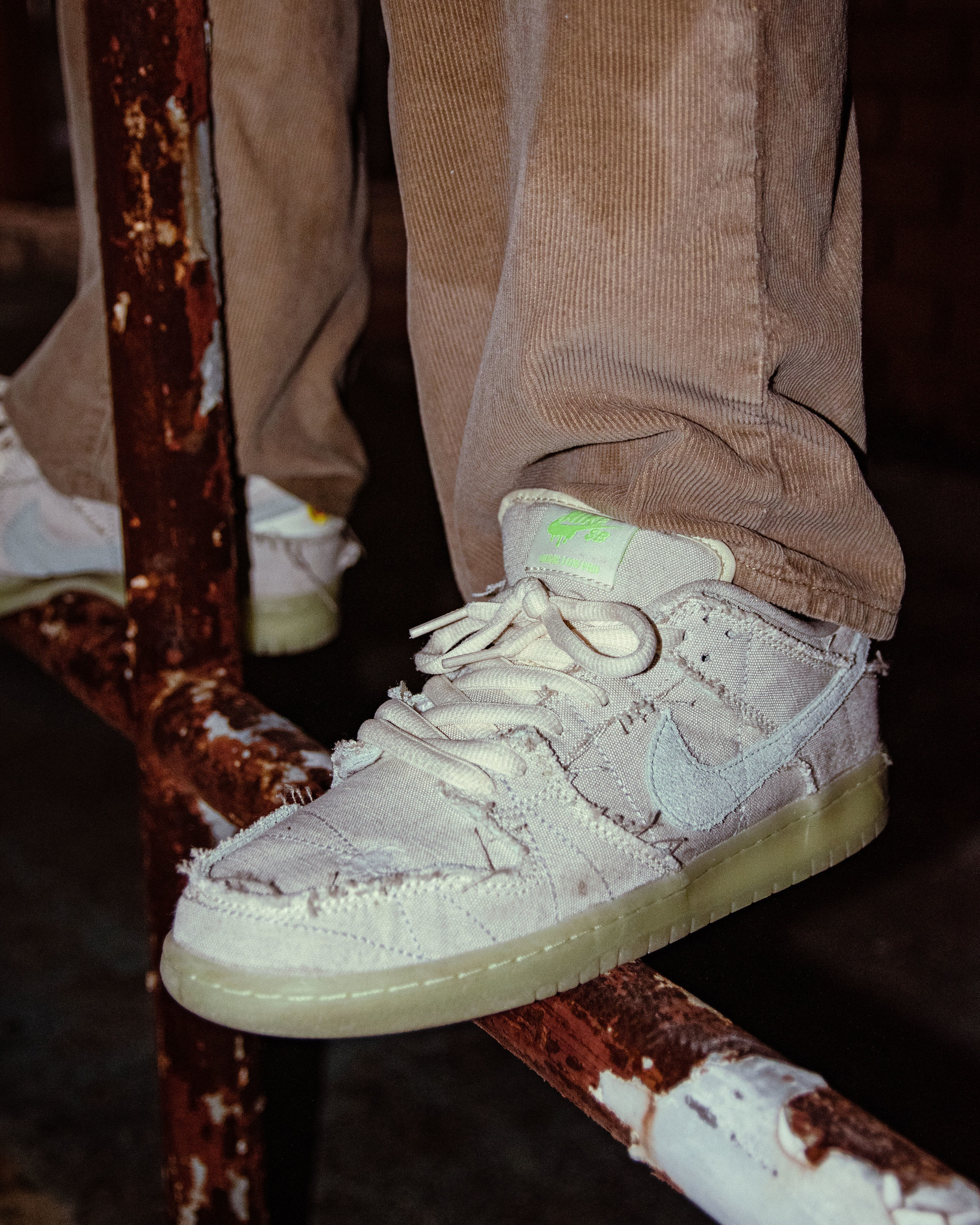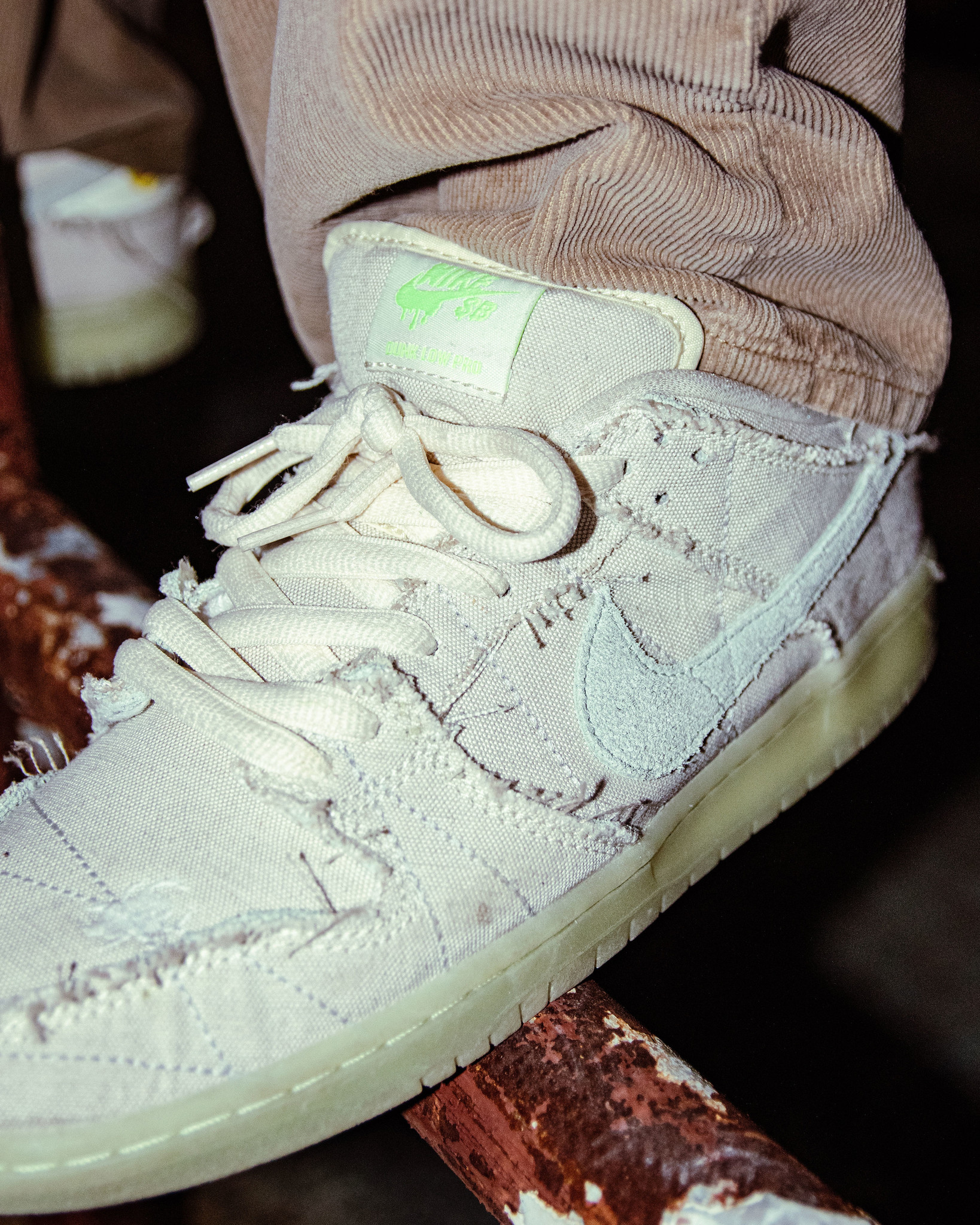 Featuring an embroideredspider on the left toe atop Glow in the Dark rubber midsole and outsole bringing the shoe to life! Custom insole graphics including two sets of laces with detailed stitching patterns all over. Available in 6.5M to 14M for $110.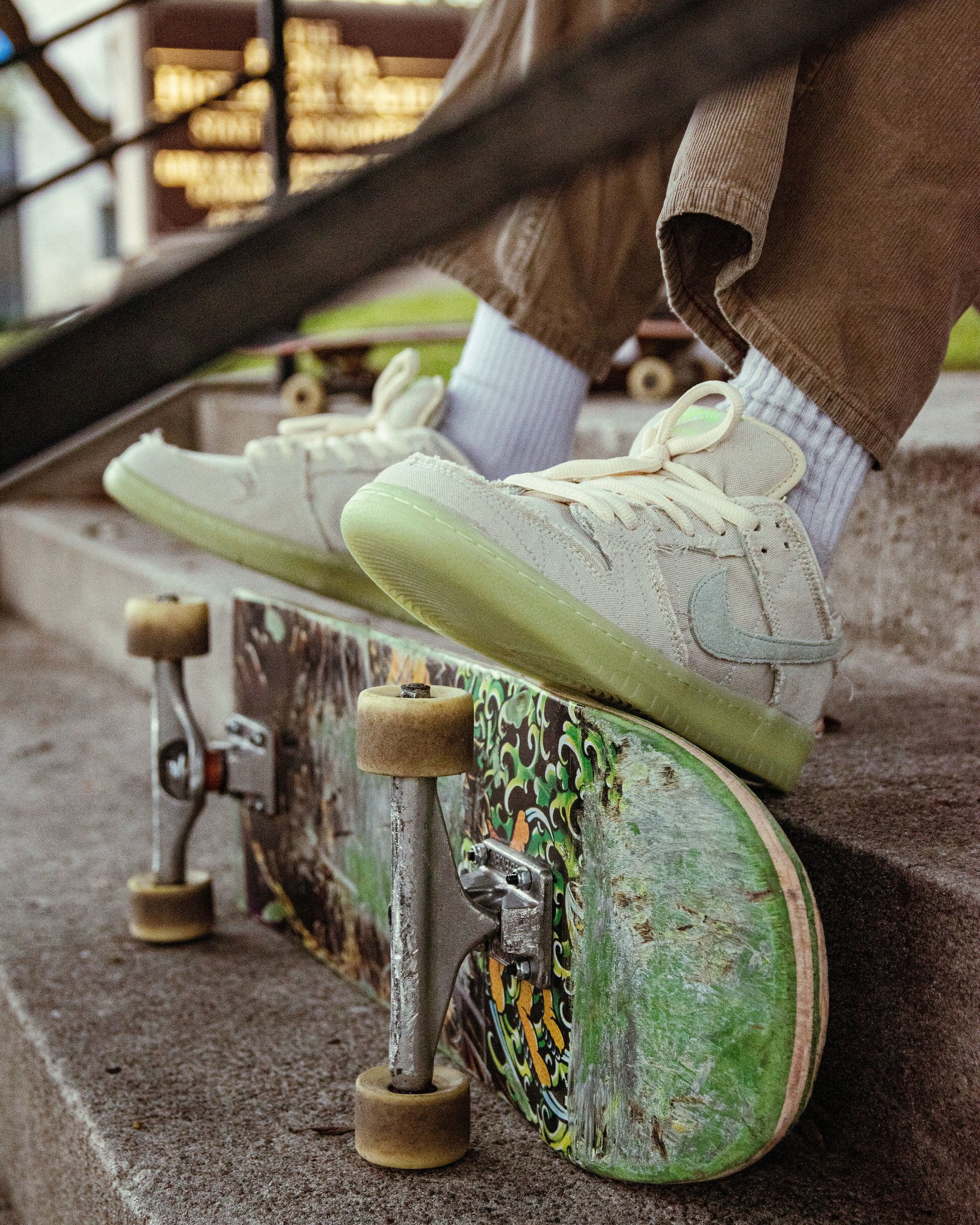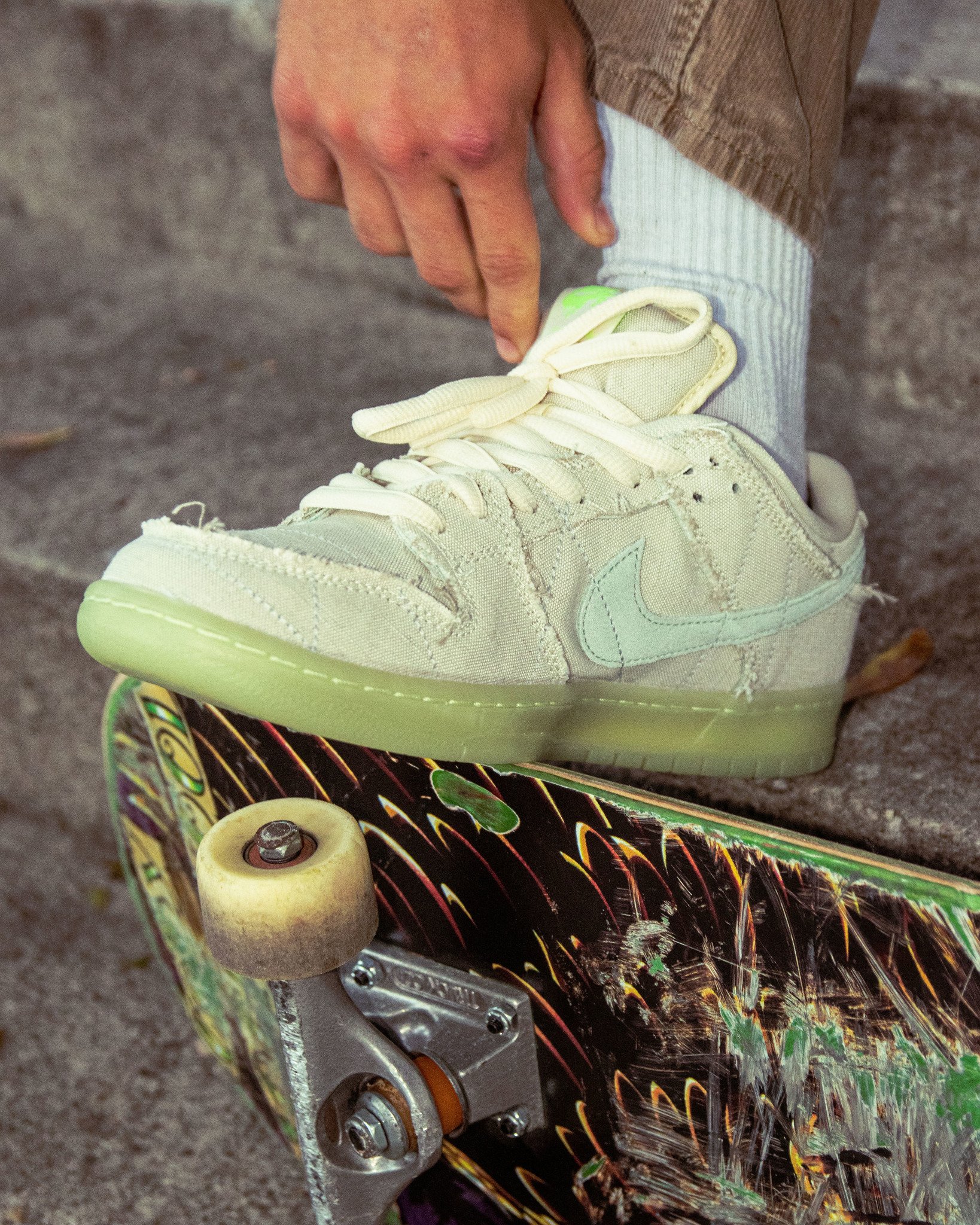 RAFFLE DETAILS
1. In-store raffle begins Monday, October 25th at 10AM & ends Wednesday, October 27th at 9PM.
2. You must verify ID upon entering & picking up your pair.
3. ONE raffle ticket per customer.
4. Name + Phone Number + Size written legibly on raffle ticket.
5. You must have winning raffle ticket in your possession to secure a pair.
6. Raffle will be broken down per size, 6.5M-14M.
7. You must sign up for your size and only for yourself.
8. Winners will be notified Thursday, October 28th.
9. Winners will have by Sunday, October 31st at 9PM to pickup before re-raffle to next winner.