Inspired by her influence across music and dance culture, world- renowned dancer RIE HATA has partnered with G-Shock and created a dance-themed series to keep late 90's style alive!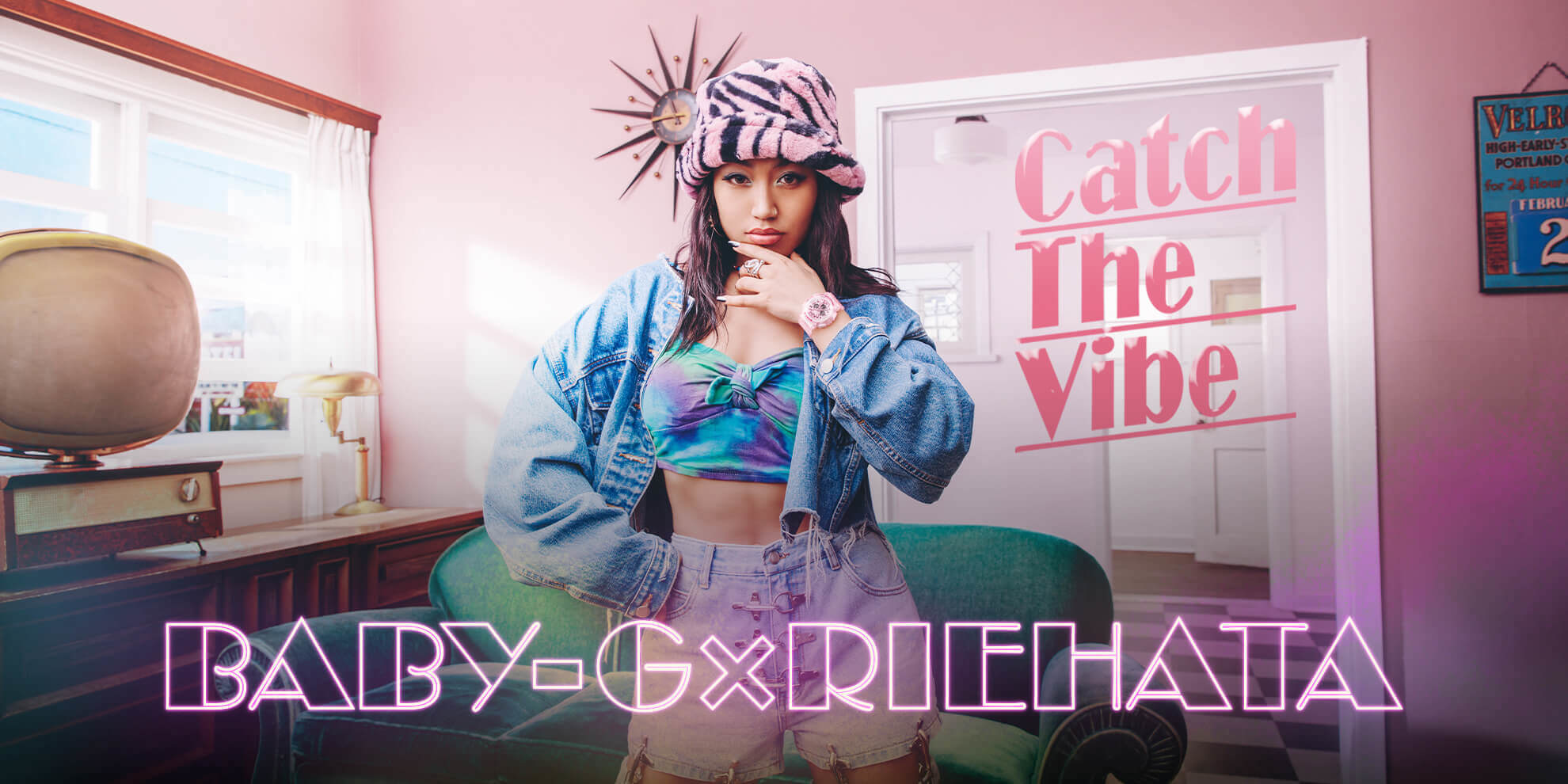 RIE HATA has curated a collection of casual BABY-G watches for the active lifestyle, with her innovative groove and expressiveness sprinkled allover. Her list of collaborations spans beyond the 'Dance Mode On' G-Shock series,  collaborating internationally on projects of all sizes.
Known as the "Queen of Swag", she's worked directly with Chris Brown boasting several projects between the two standing out with her unique style. Interpreting her perspective between late 90's to early 2000's has birthed a collection with exciting design and detail.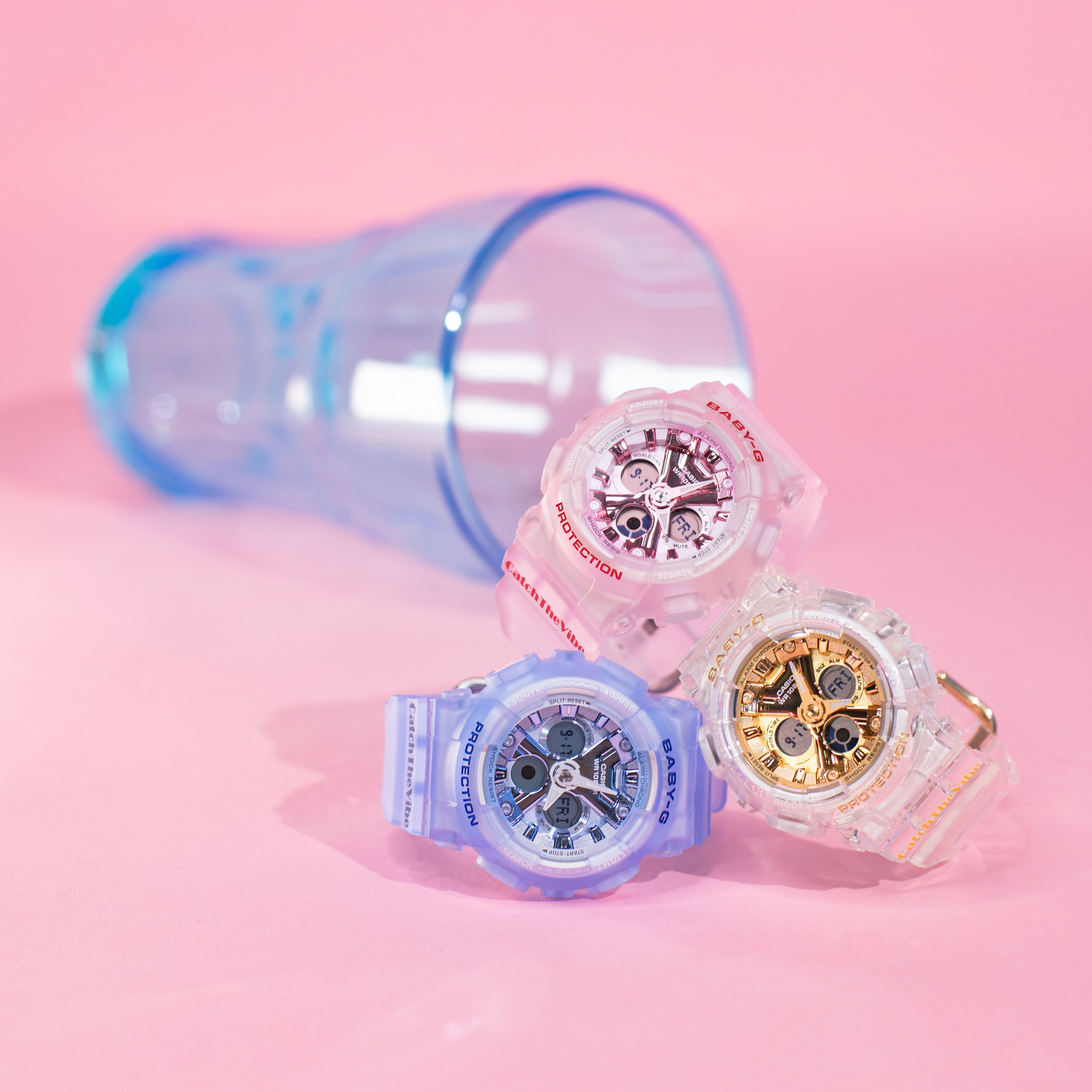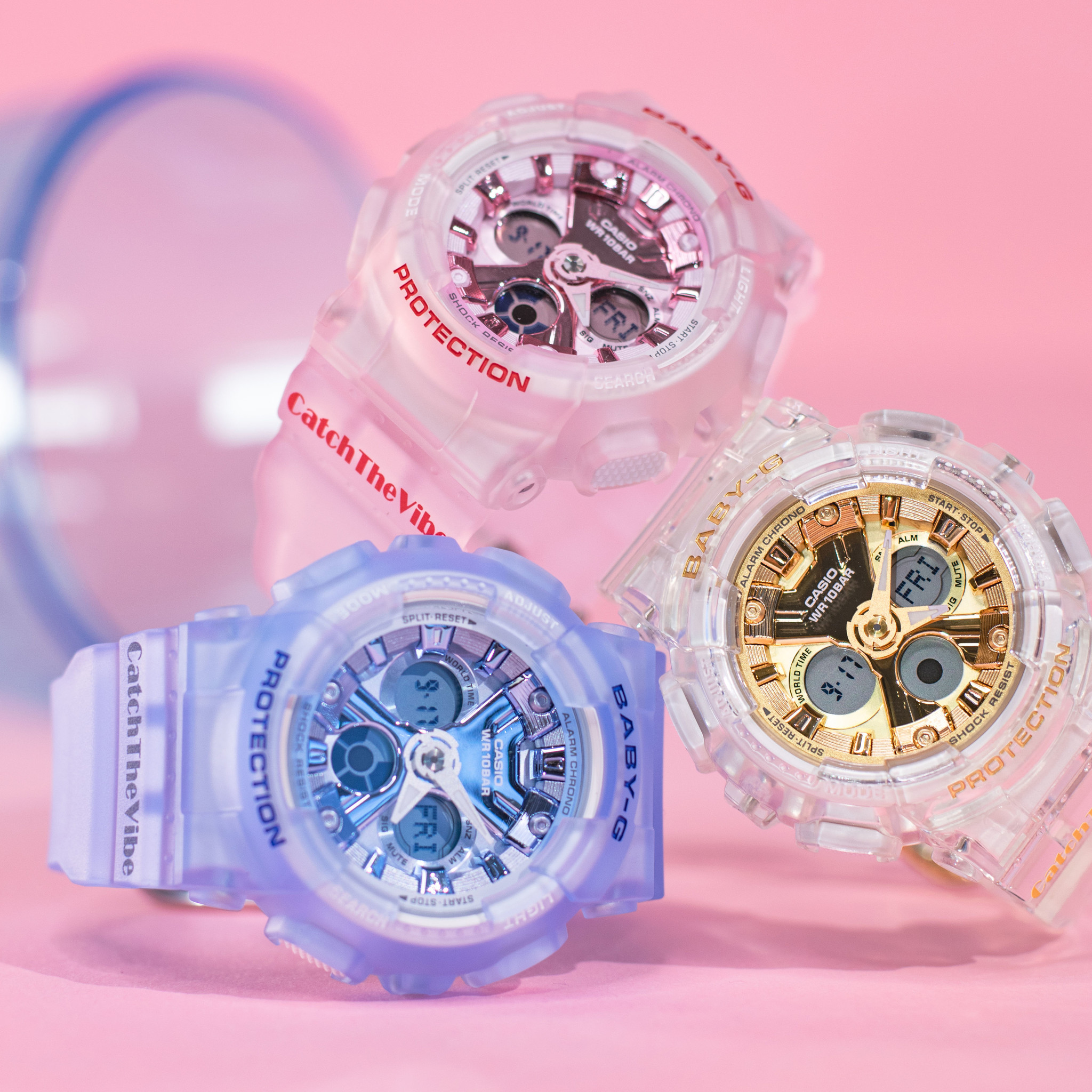 The BA130 BABY-G 'Clear Jelly' sports a clear translucent band and bezel, paired with Gold detailing on the watch face, logos and buckle. All three watches constructed with Mineral Glass for the highest level of durability. Shop now.
The BA130 BABY-G 'Blue Jelly' changes up the mix with an allover blue finish, detailed with white accents and silver buckle. "Catch The Vibe" and all logos in a deeper blue contrasting with the metallic finish of the watch face. Shop now.
To wrap up the collection, while still keeping it cute… the BA130 BABY-G 'Pink Jelly' stands out with an allover pink pearl finish. Translucent pink bezel and band stand behind hot pink detailing making a contrasting pop in color. The metallic pink finish across the watch face shimmers with sunlight exposure and sets itself apart from the rest. Shop now.
RIE HATA x G-Shock is available now exclusively in-store & online, limited quantities available. Find more info & availability here, including free site wide shipping & free returns.