Two icons from the 80's come together for a throwback of a collab, G-Shock and the classic toy brand Rubik's are dropping a limited edition GAE-2100. This release is inspired by the colors of the puzzle that drove us crazy as kids, the Rubik's Cube.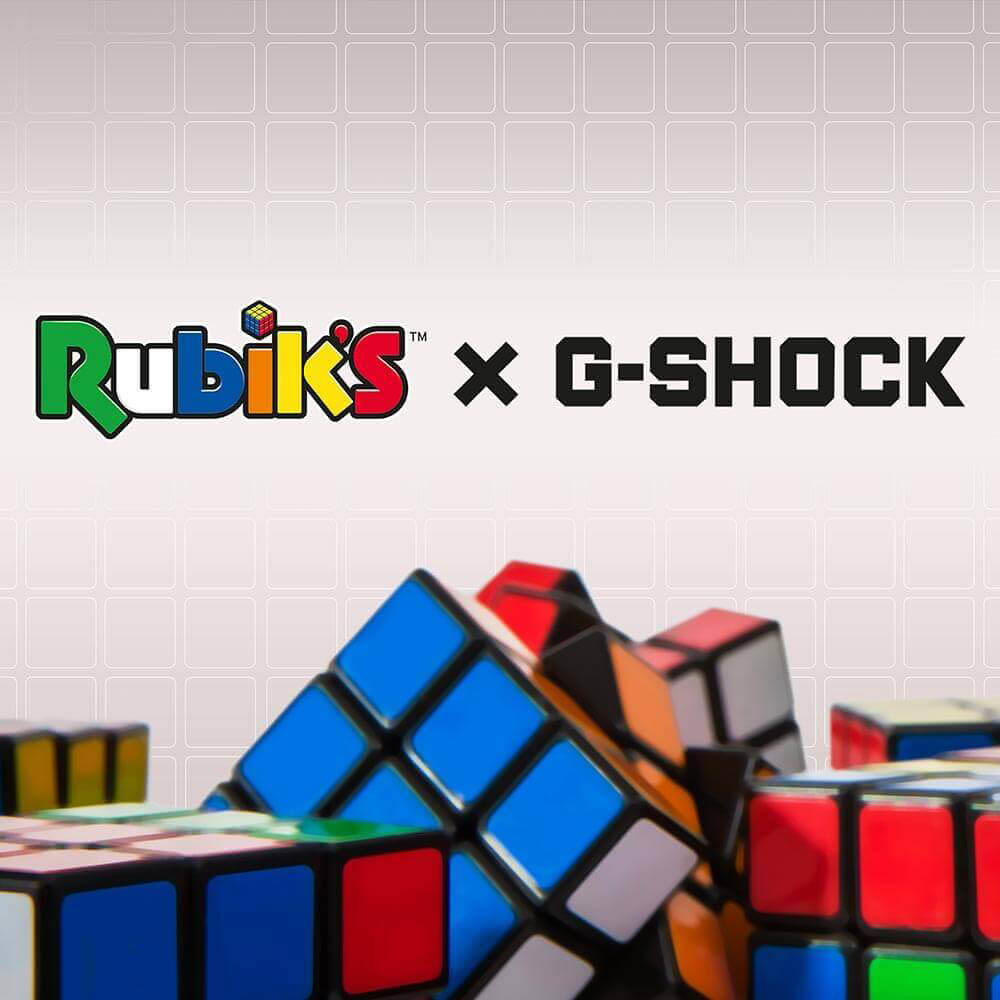 Invented in 1974 by Erno Rubik, the Rubik's Cube is one of the best-selling toys in history, with 450+million Cubes sold to date. Rubik inspired similar puzzles since, varying in number of sides, dimensions, not all made by Rubik himself.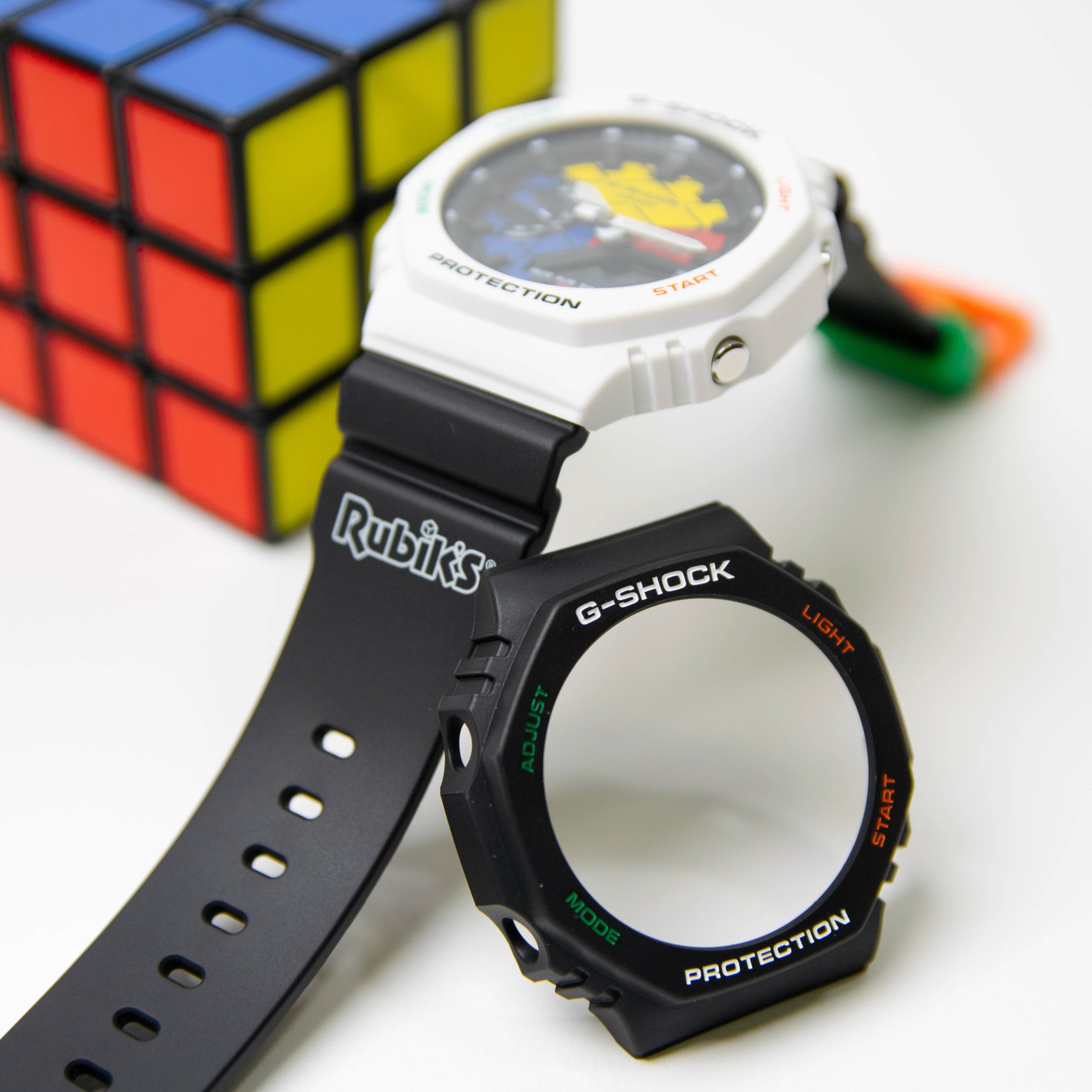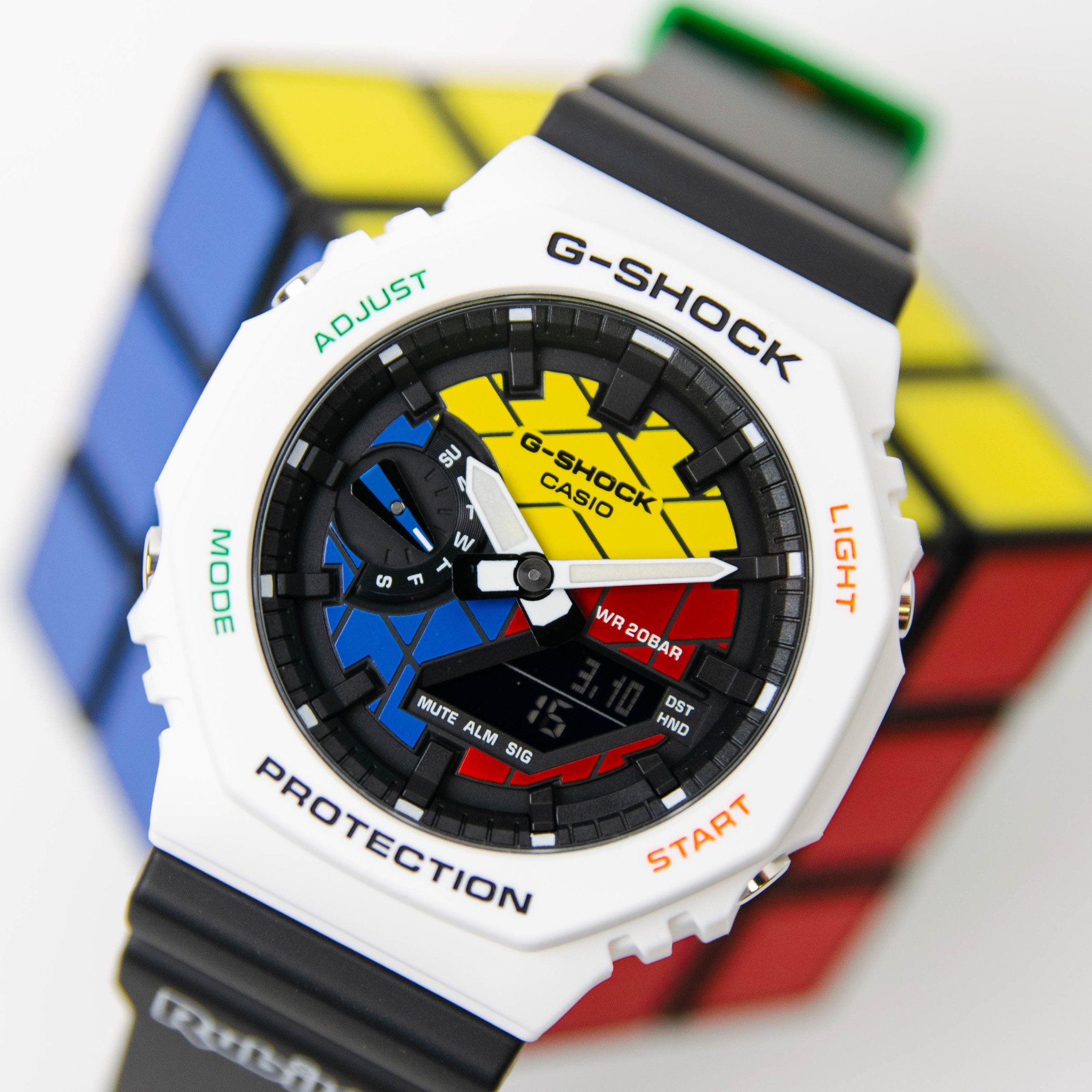 The face of the watch depicts 3 sides of the Rubik's cube with yellow, red, and blue colors. The watch provides an interchangeable bezel, offering a black and a white option; both of which have green and orange lettering. The black band is branded with Rubik's emblem, featuring an orange buckle, and green keeper. The stainless steel case back is engraved with the both of the brand's logos.
Rubik's X G-Shock is now available in-store & online, limited quantities available. Find more info & availability here, including free site wide shipping & free returns.